Cred ca daemonii Linux ma urasc. Sau poate doar cei de Ubuntu. Mai precis cei de update.
Ieri am intrat in Ubuntu sa vad daca imi merge webcamul vechi, pentru care nu exista driver pentru Windows 7. Cautand ceva metoda de a vedea daca ii re­cunos­cu­ta camera, in System Tools am vazut Update Manager si am zis ca hai sa il pornesc, ca re­co­man­darea "ex­per­tilor" este sa avem sistem updatat la zi. Erau vreo 140 de mb de descarcat, s-o descurcat ei.
Intre timp eu am cautat ceva drivere, si am gasit Easy Cam2, care cica ii ceva program care se ocupa el de webcam management. A trebuit sa adaug 2 pachete in PPA si apoi am instalat. Atata am facut eu.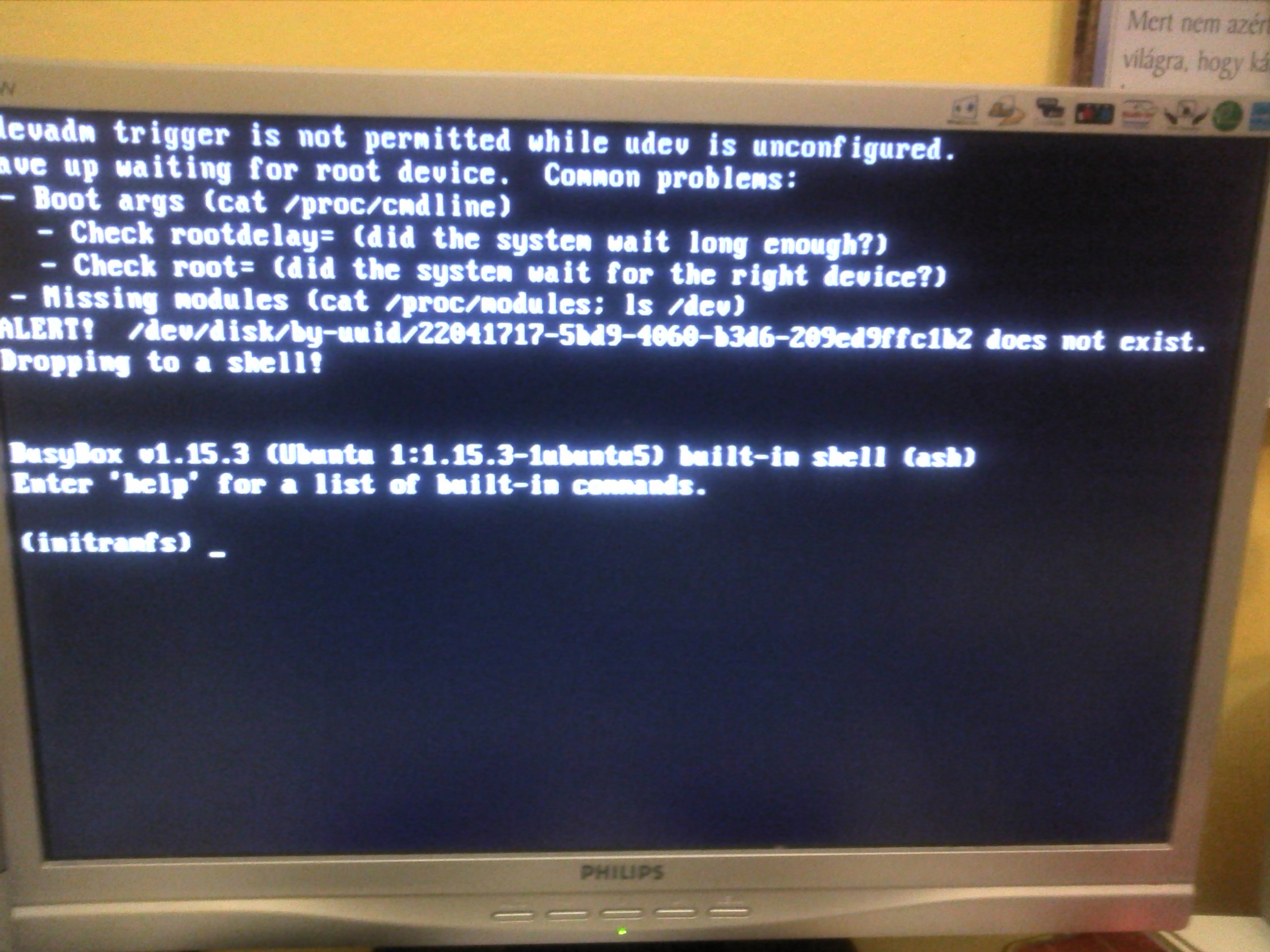 Apoi mi-a terminat updateul si imi cerea sa fac restart. Okay, dam restart, si vedem dupaia daca merge webcamu. Cand reporneste imi apare o eroare frumoasa fix dupa Burg. "udevadm trigger is not permitted while udev is un­con­fig­ured".
Pana acuma de 3 ori am updatat Ubuntu si de fiecare data mi s-o dus sistemu. Mah dodo, mie mi se pare ca tu ai un bulan ex­tra­or­di­nar la soft­wareuri de genu. Up­da­teurile de Linux iti merg bine, file transfer pe protocolul de Yahoo imi merge numa cu tine, etc :))).
Ca norocu am gasit pe net ceva rezolvarepentru asta, dar inca nu am incercat-o. Se pare ca nu sunt singurul la care updating Ubuntu aint't the best ideea.
In rest parca parca incep sa ma obisnuiesc cu Gnome, incep sa ma obisnuiesc si cu scrierea zecilor de comenzi in terminal (mainly pentru instalat chestii, am scris apt-get de peste 200 de ori :))) ), dar chestiile de genul asta ma fac sa imi piara cheful de Linux. Cu Windows 7 nu am avut niciodata probleme numai cand eu am piscalit unde nu trebuia. Si si atunci rezolvarea a fost bagatul DVD-ului si dat Restore System Recovery Point. Much easier than those 10 steps to fix my Ubuntu.