Google Cardboard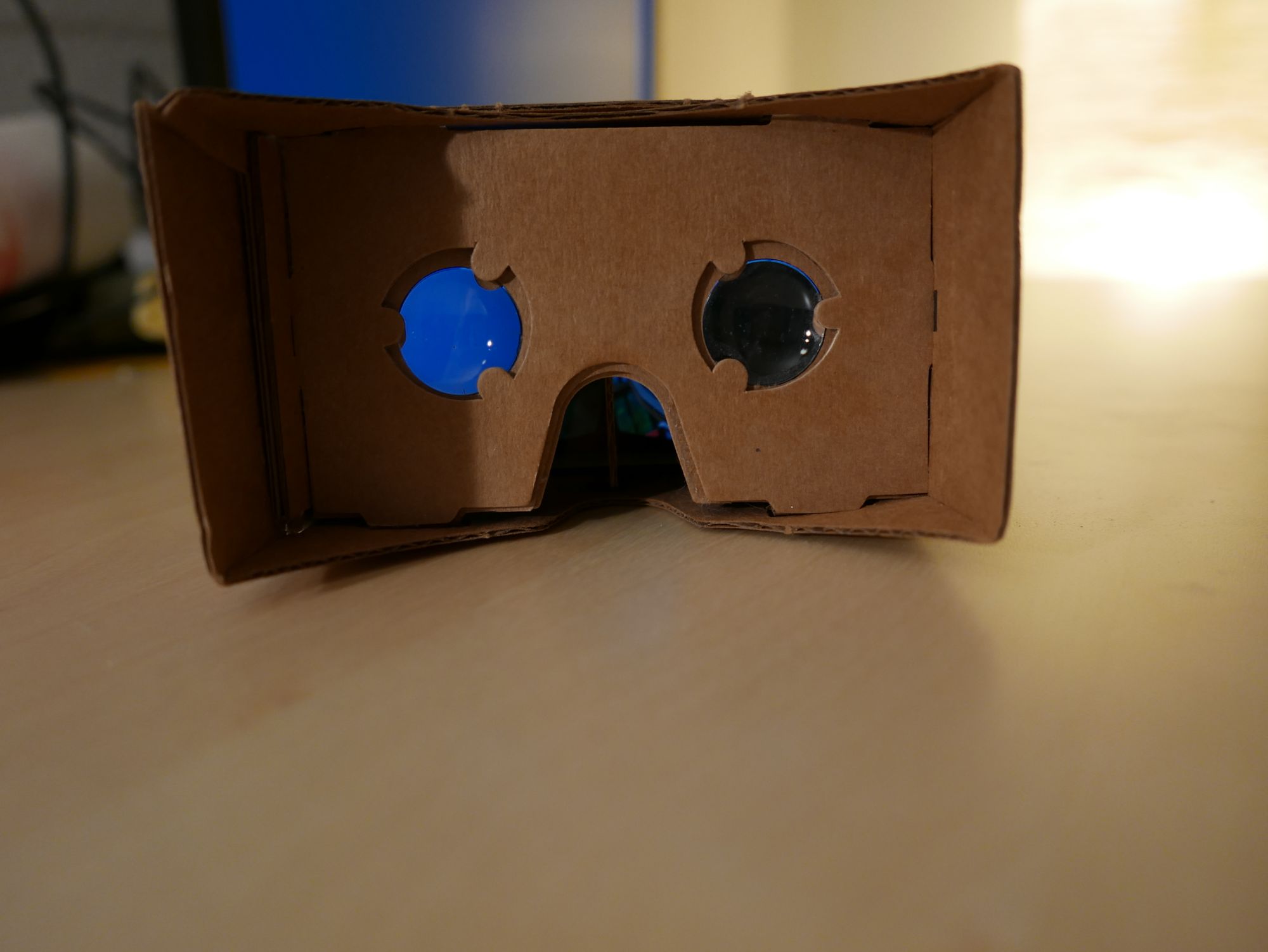 Google Cardboard is a low cost virtual reality headset made out of cardboard, obviously, two lenses, a small magnet and some velcro. In­struc­tions on how to make one yourself are available online.
I was quite skeptical when it came out last year. I'm not a big fan of Virtual Reality and especially when I thought of using a "low-res" screen such as a Nexus 5, combined with the onboard sensors that are not calibrated for this purpose, I didn't think it would be any good.
And back then... the official app had some bugs. While I could view panoramas made with my phone, I couldn't get the Youtube app working, it would freeze sometimes, and it just plain wasn't that impressive.
But almost a year has passed since then and several apps, made by 3rd parties, have been released for Android, that are quite amazing.
These are the 6 cardboard apps that I have reviewed and with which I was quite impressed. Not everything is perfect, some of them sometimes freeze, sometimes things stutter, my phone warms up a lot, but for a one year old product, it strongly exceeds ex­pec­ta­tions. I for one welcome our new Virtual Reality overlords. But I will still go to London in person :)))
Disclaimer: Yes, I work for Google, no, I'm not doing anything remotely related to Cardboard, all the above is just my personal opinion.
Subscribe to rolisz's blog