Maltalavista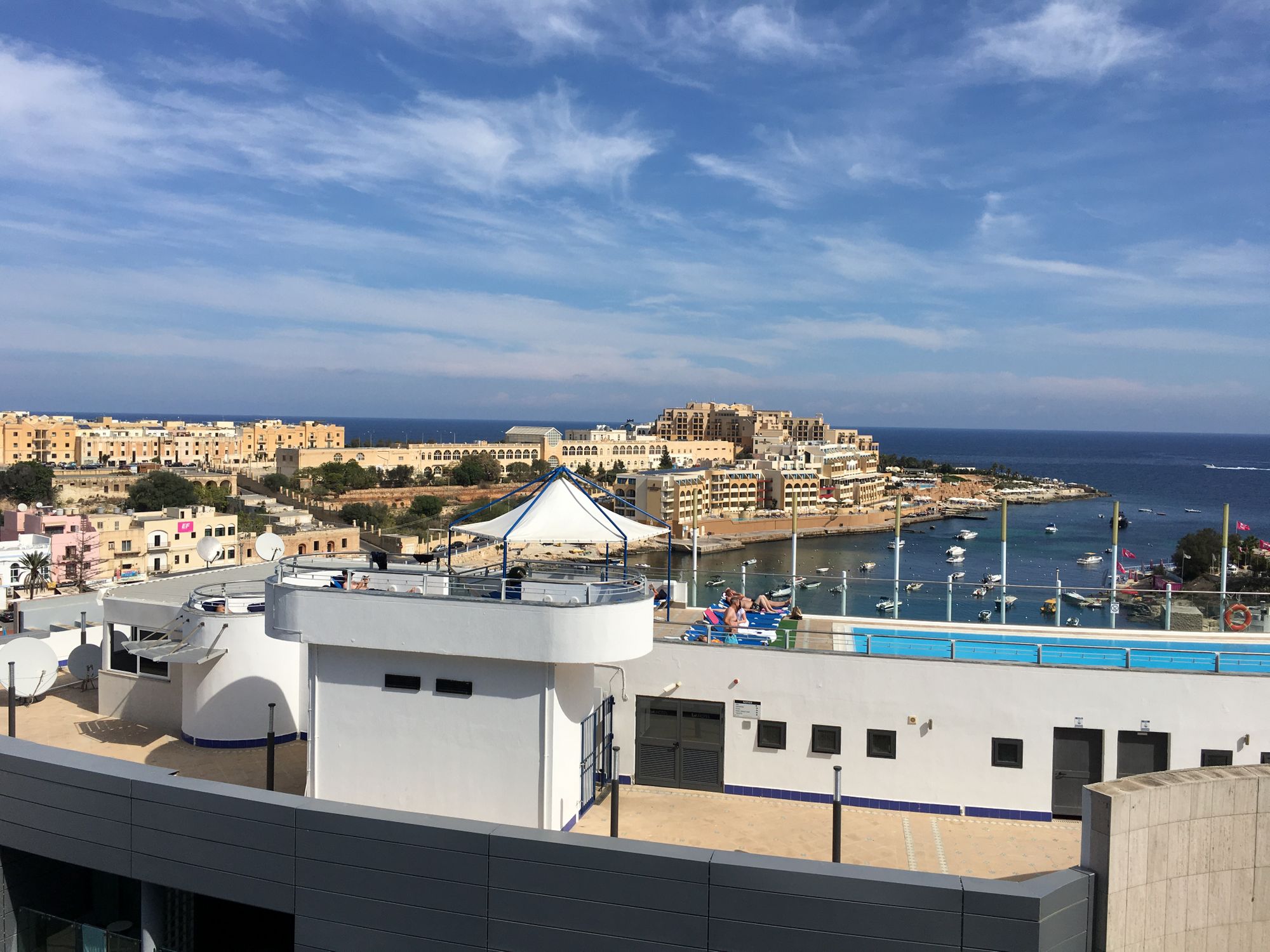 Last week I was in Malta, on an offsite with the new (extended) team. It was possibly even better than in Nice.
Because I switched to this team "late", I couldn't find flights together with the rest of the team, so I went a day early, but I stayed at the same hotel. Several other people also came early, including the admins who organized it, so I wasn't bored there. Also, turns out that be­friend­ing the admins is quite useful! And they are super nice as well!
It was hot in Malta. During the day it went up to 28 degrees. It's nice to be able to complain about hot weather in October. It warms up my bones really well.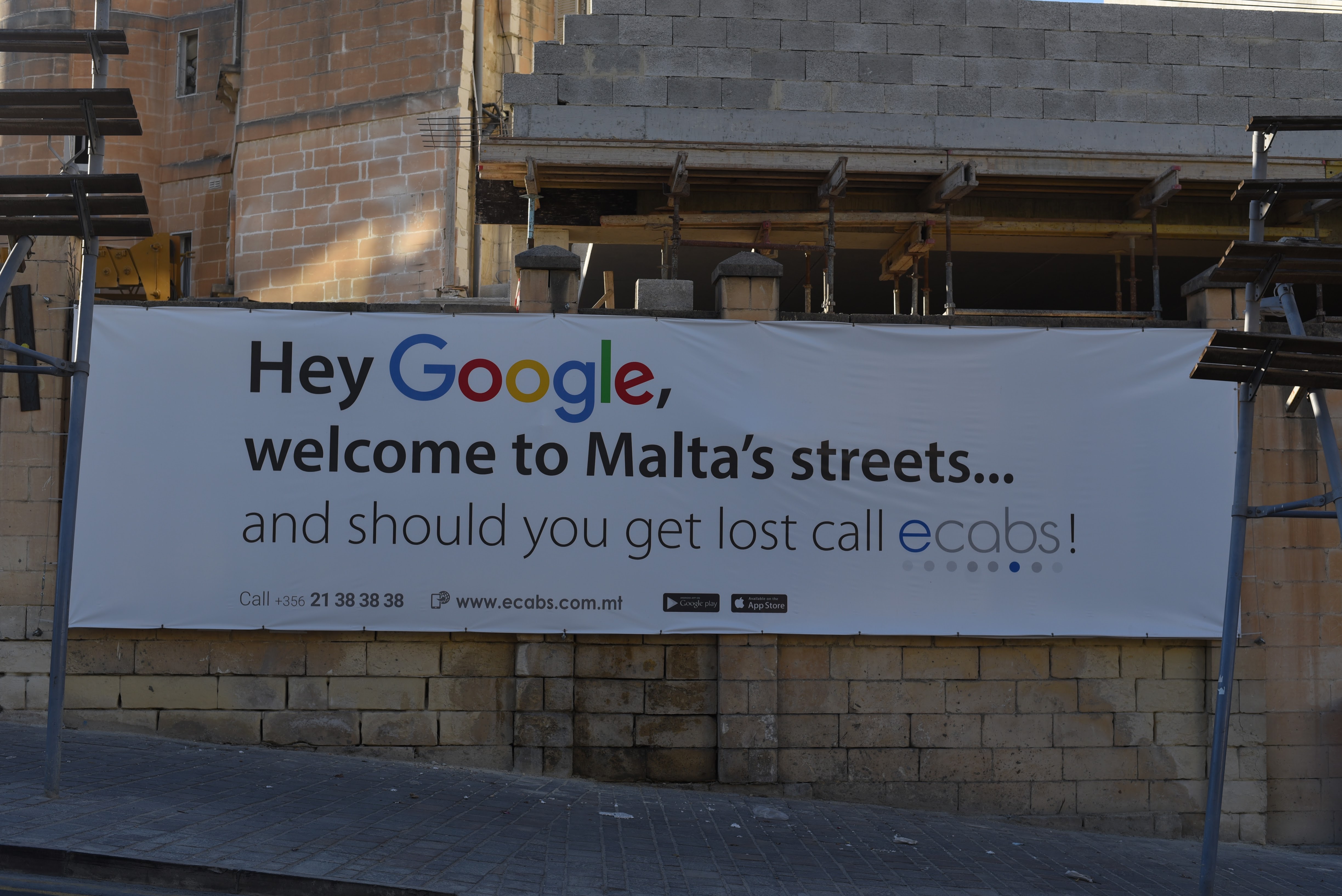 There was a very in­ter­est­ing ad close to the hotel were everyone was saying. There were lots of debates whether it was targeted at us or if it was just a generic ad. But it was a really clever one for sure and next time I'll go to Malta I will call eCabs!
Malta is an island, so it's surrounded by sea. And because it was really warm, you could go swimming. There was a beach close to our hotel. It wasn't that great, the sand was quite coarse, but it was a beach. So I swam for the first time in my life in the sea! Those swimming lessons I've been taking for the last one year have finally been paying off! \:D/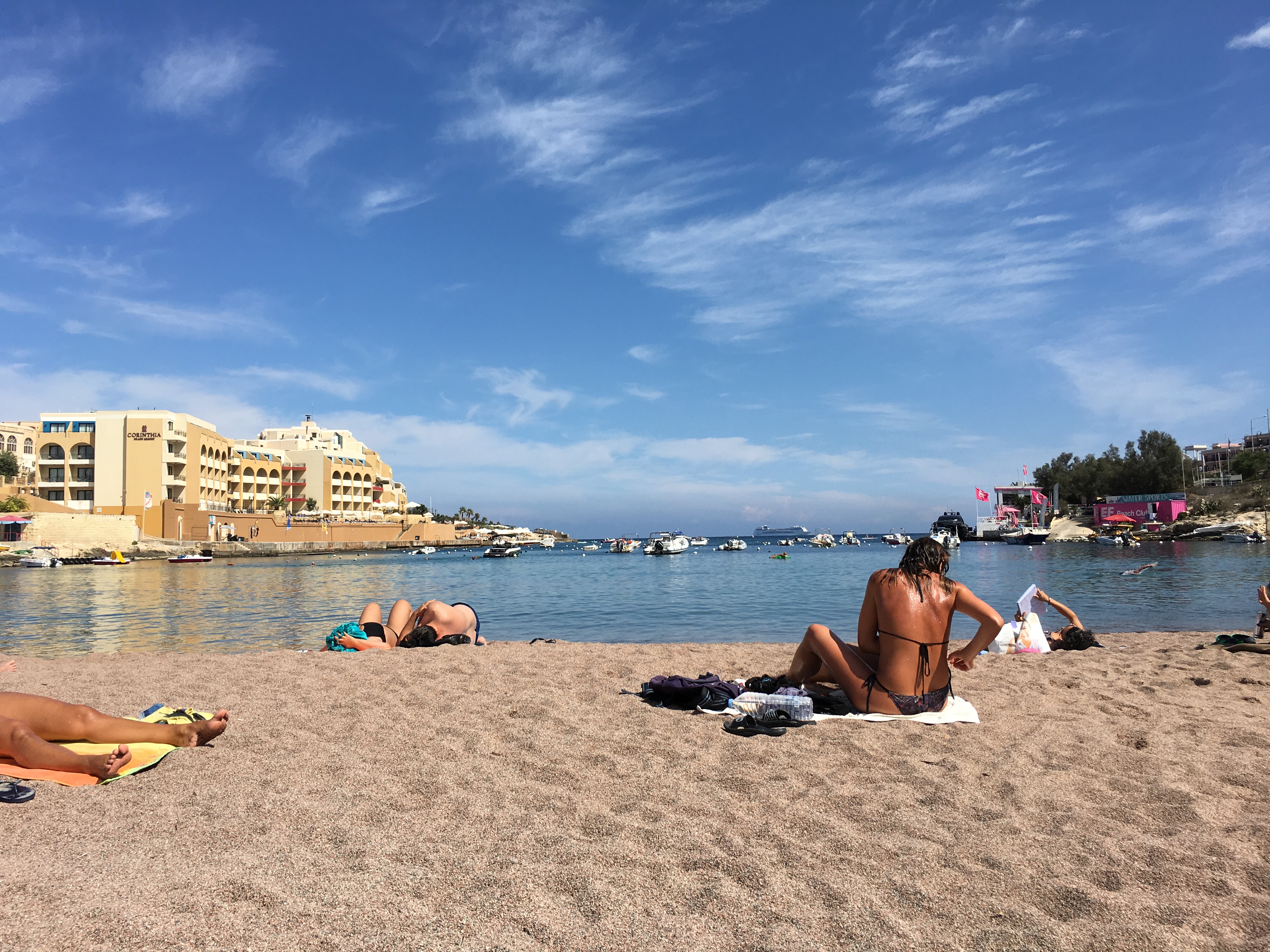 The next day I did something even more crazy. Angela and Simo, two colleagues of mine, wanted to go stand-up paddling and I allowed myself to be fooled into joining them. It will be fun they said, go standup paddling they said. Bad, but completely pre­dictable news: I fell into the water more times than I can count. Good news: I didn't panic and I always managed to recover on my own. The swimming lessons are really paying off! And it was fun in the end. So thanks Angela for showing me how to do SUP! But I was completely exhausted and I had several bruises on me from falling on the board.
During the free time on the first day we went to play laser tag. Again, for the first time in my life. This was really fun as well! In one round I came out the 4th or 5th, out of 18-19 people! \:D/ I should really do this more often! Also, I should go to do paintball as well.
For dinner, we went to an old mill to have tra­di­tion­al Maltese food. They also showed us some folk Maltese dances and I was surprised to see that some of them have moves similar to Hungarian folk dances! The best part was when they invited some of my colleagues to join in the dances and spin around. Some of them knew what they were doing, others were... clueless :)))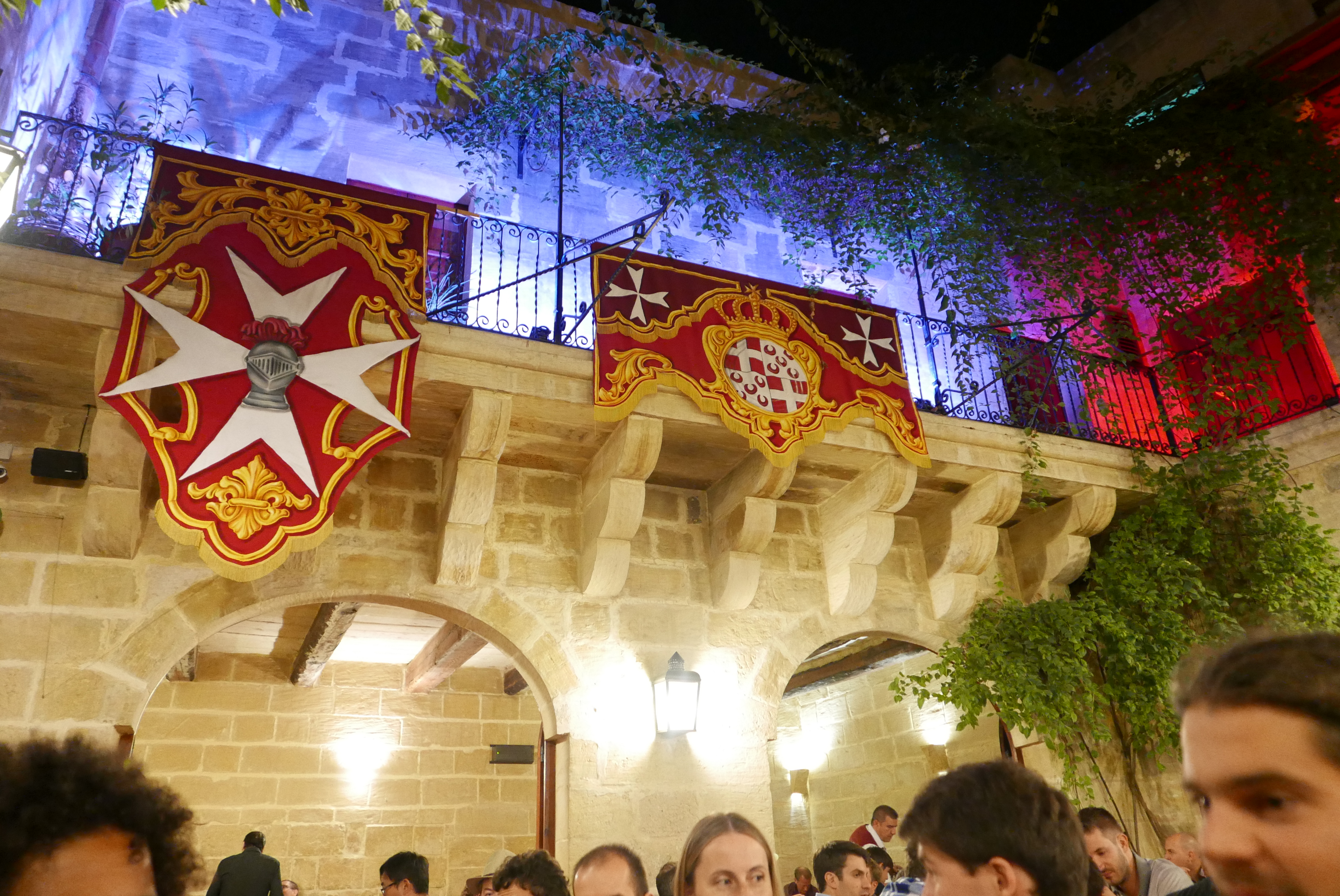 On the second day, we went by speedboat to the island of Gozo. The experience was like on a lowrider, except with water splashing on you. Even though I was sitting in the middle, I still managed to get a large part of a wave on me, from all the bouncing around.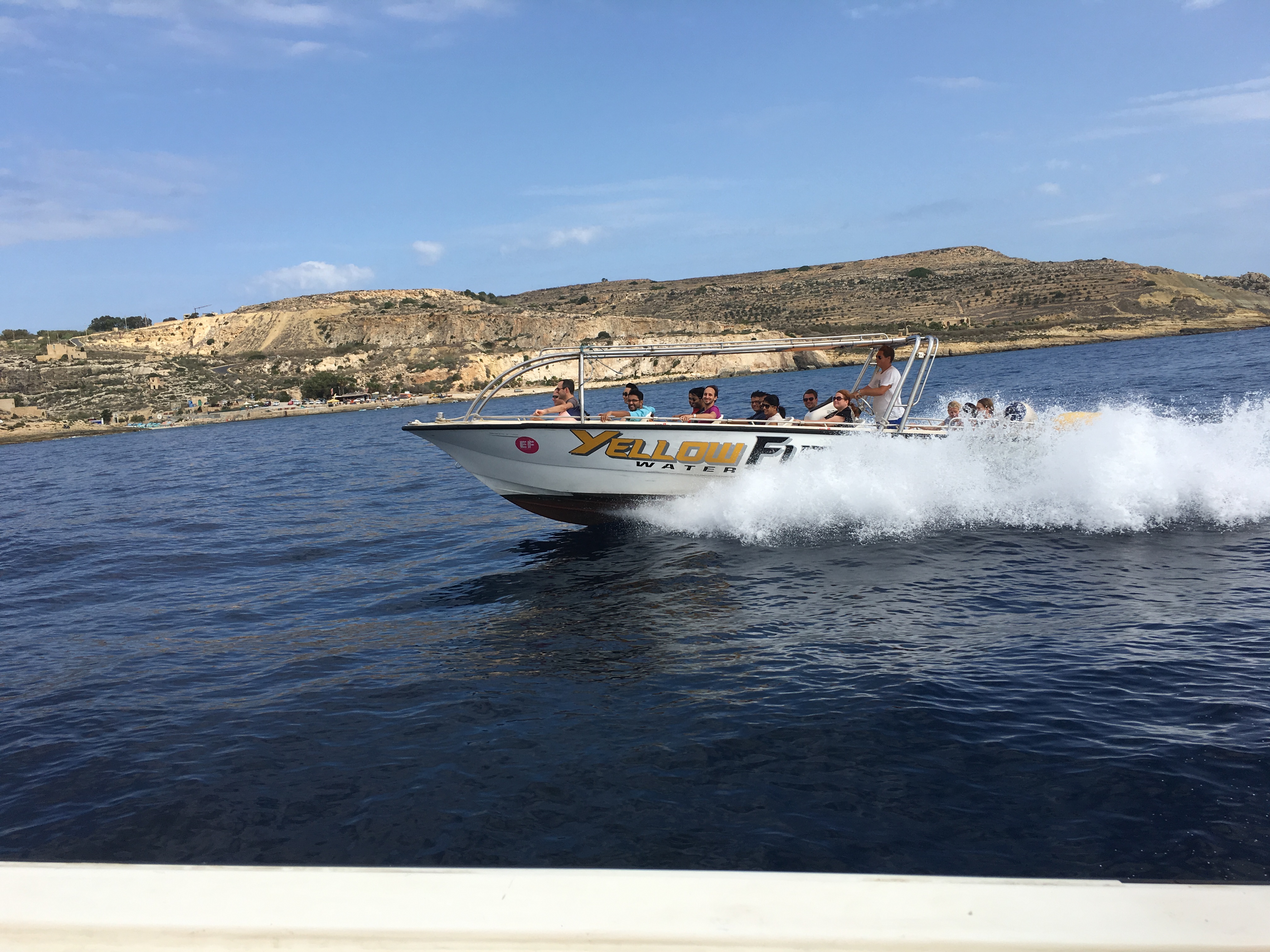 On Gozo, we had to do a treasure hunt in  a jeep. We were in teams of 5, given a list of in­struc­tions and we had to look for clues, take pictures and in general have fun. It was a quite old jeep, the roads were quite bad, the streets were narrow and I had the impression that I was Indiana Jones looking for lost treasures and I was missing only the whip and the wide brimmed hat. Extra fun because GPS and Malta are not good friends, so we took the wrong turn several times. It didn't happen to my team, but another team went on a very narrow one way street, from where it was quite difficult to get out!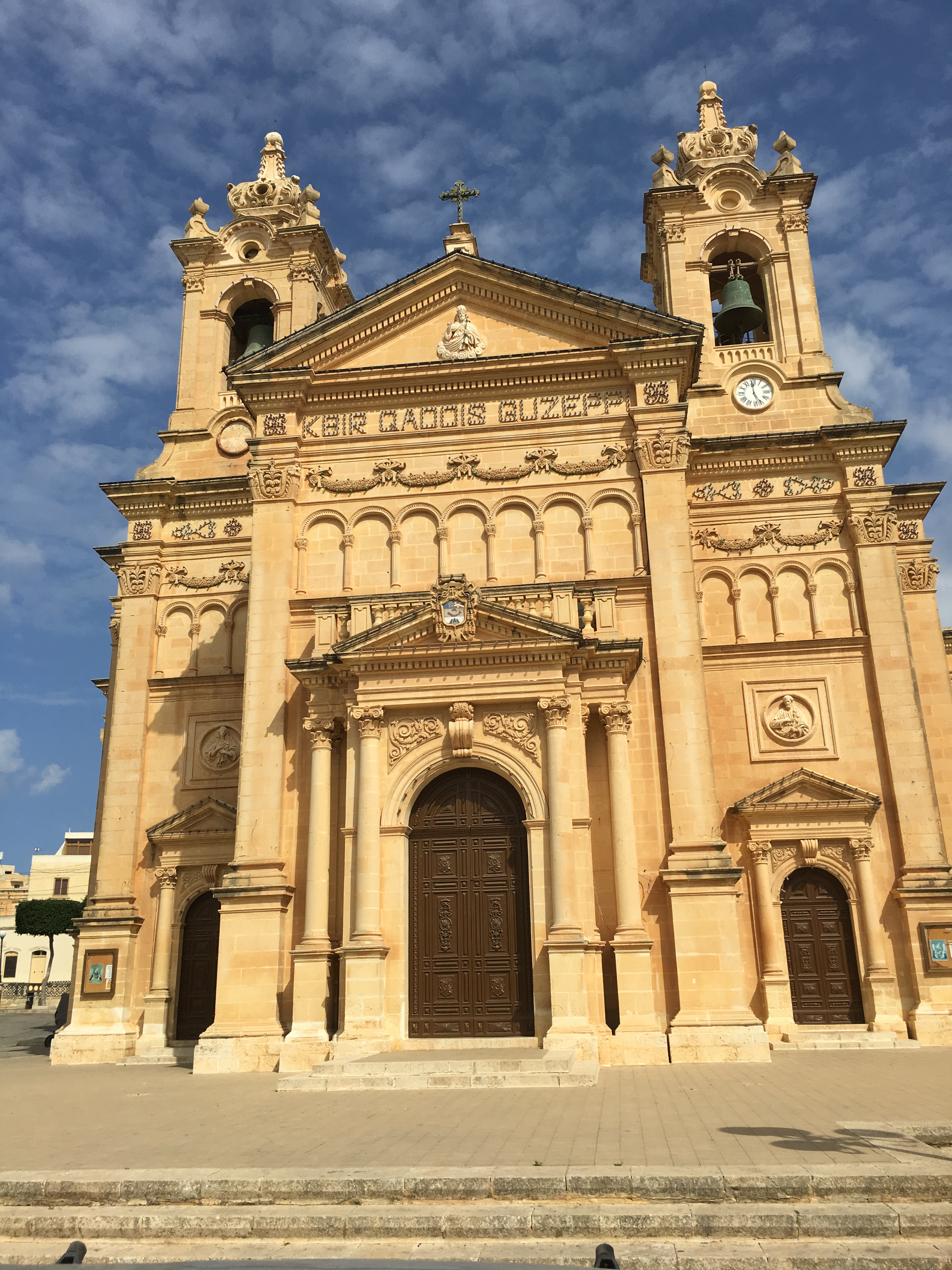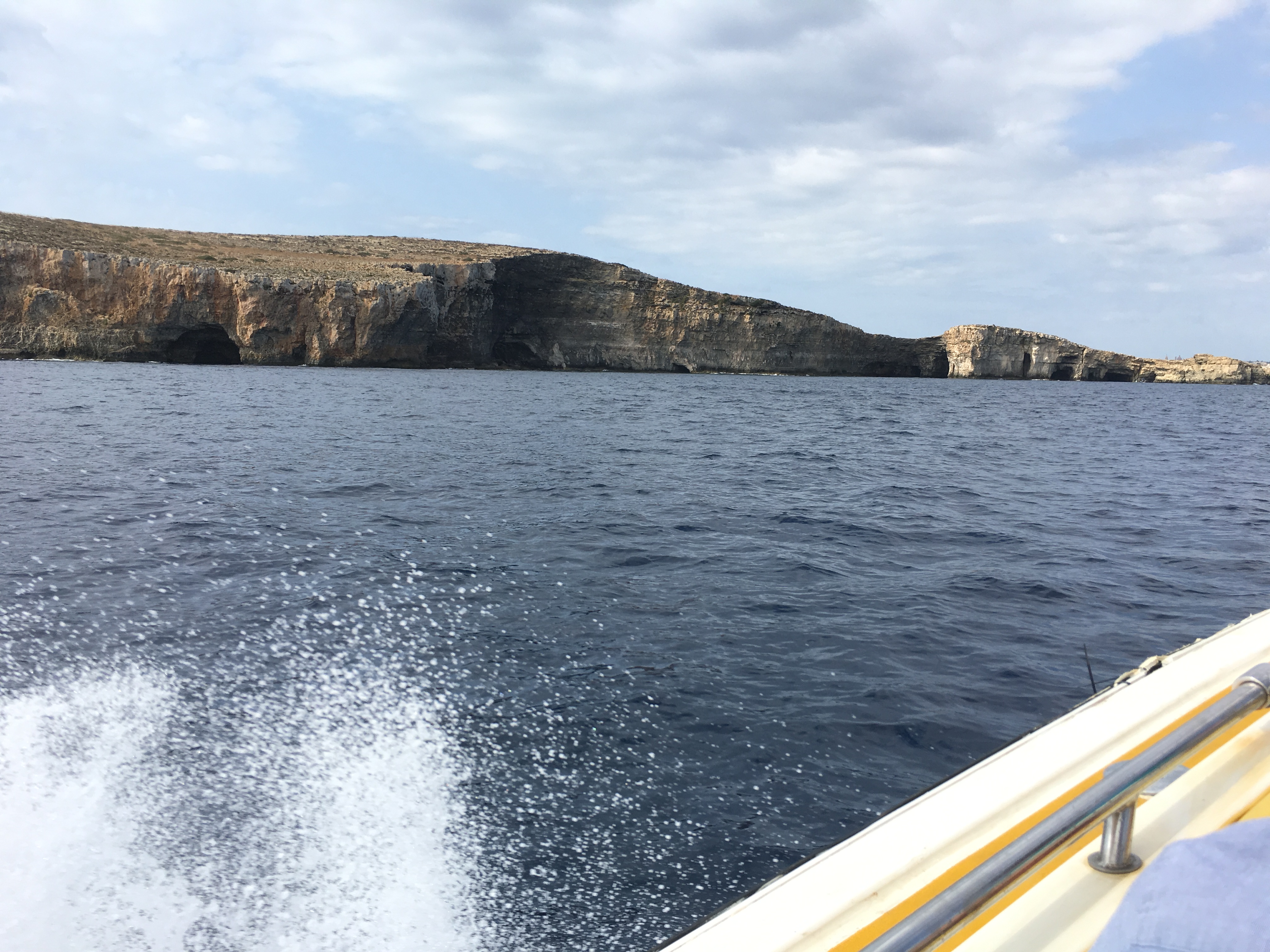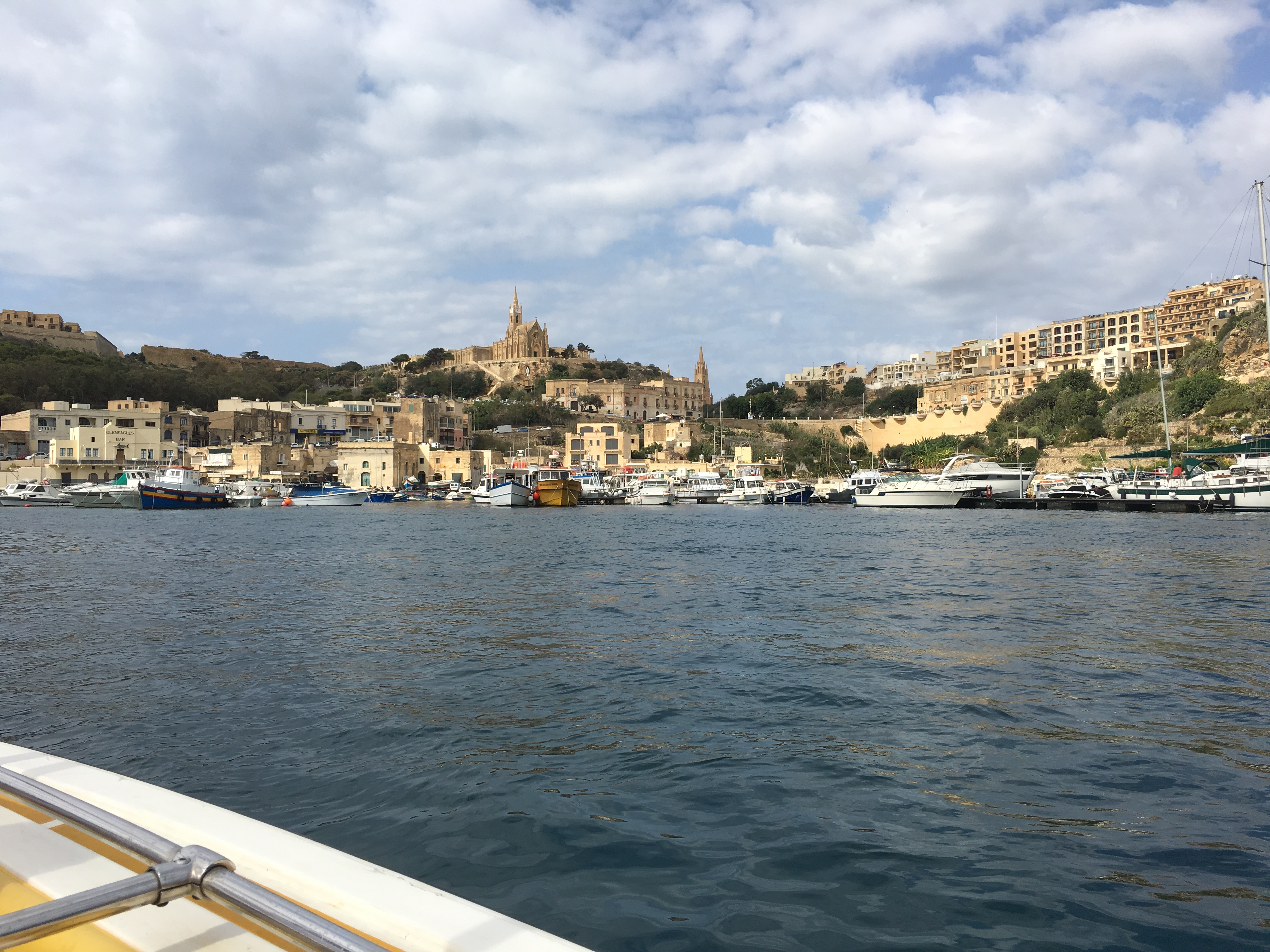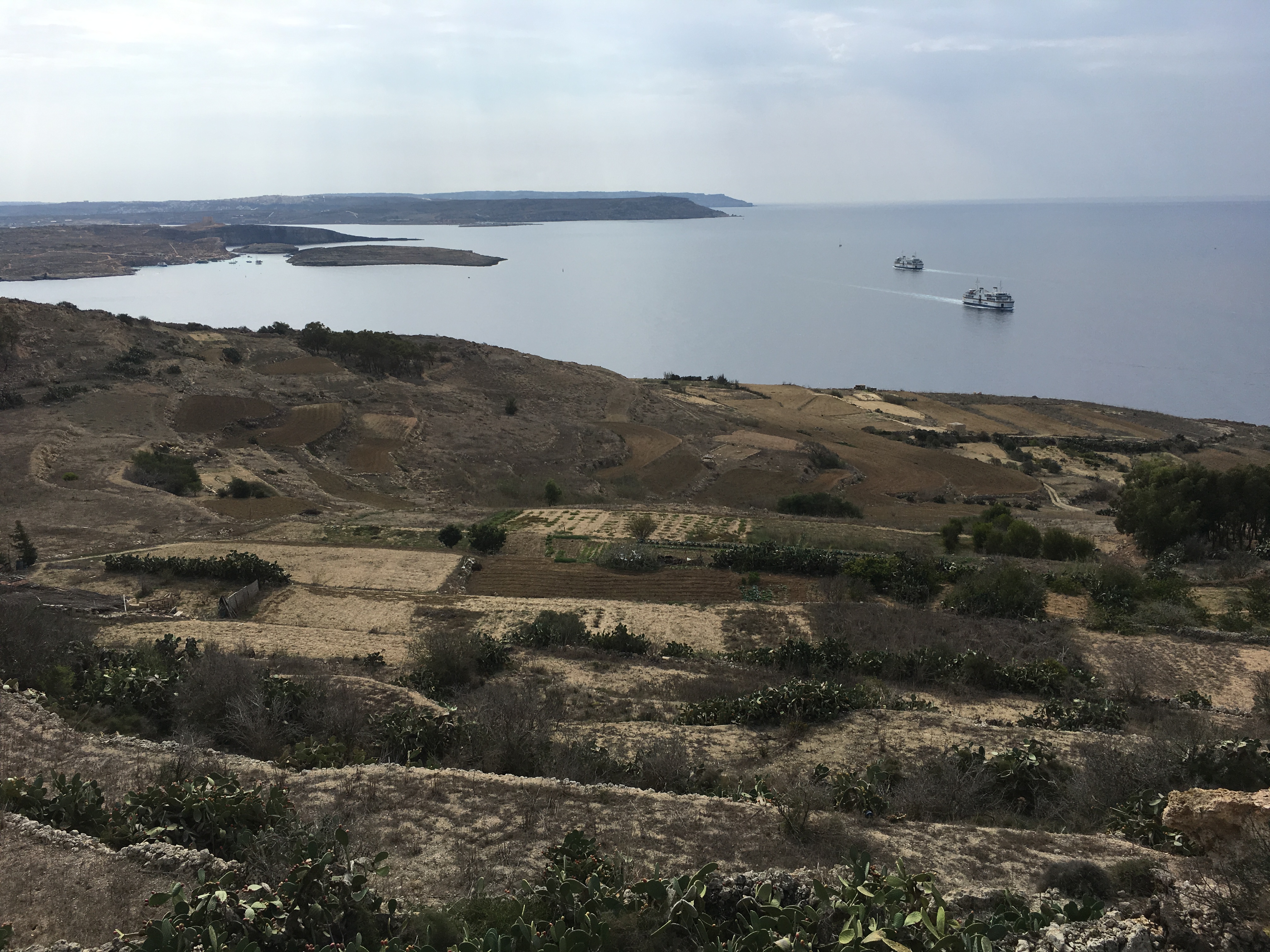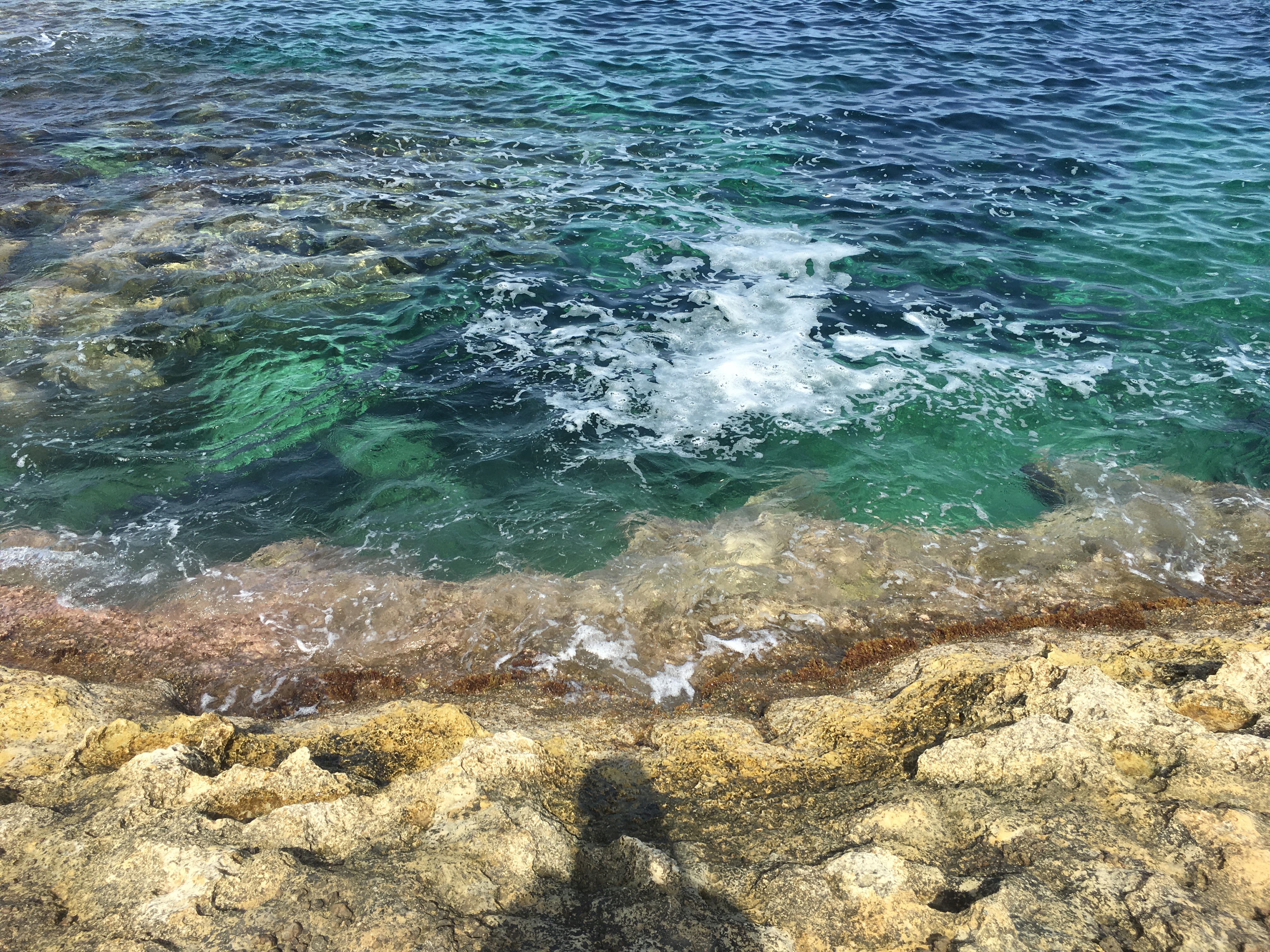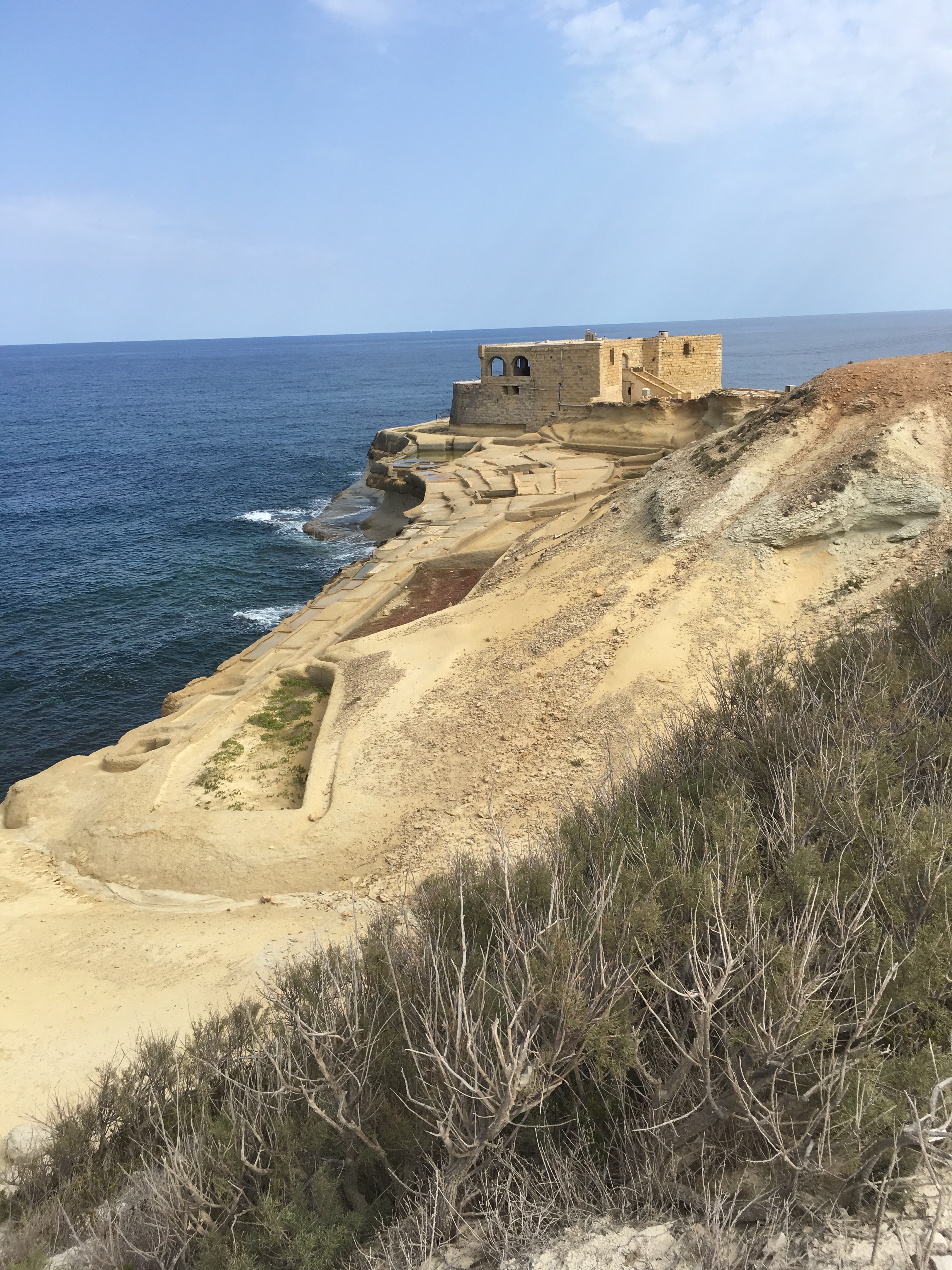 We did our best to find all the clues, until the point where we got to a beach. Pretty much all the teams decided to take a shorter or longer break there and just go for a nice swim and enjoy the red sands of Ramla beach.
The next pit stop was getting lunch. Our team favored our bellies more than winning (the winning team didn't). Everyone was astonished by how cheap food is in Malta! You could get two huuuge ice cream globes for 3 euros!! And a slice (of admittedly meh) pizza for 2.5 euros! Yes, I know I come from Zurich, but still!
On the long bus rides and at night we played a lot more of the game I learned in Nice: We didn't playtest this at all. This time I brought the game with me and it turned out to be quite popular. We also played a bit of Werewolves, with the Eros extension. And I found out as I was burning on the stake that the two Nicks were lovers and one of them betrayed me!
As we were going to dinner on the second night, right in front of our hotel, two cars had an accident and they refused to move until the police came. Because the street was one way and narrow, the bus couldn't go any other way, so we had to wait there for about one hour. The sales of nearby shops sky­rock­et­ed, as a lot of hungry Googlers went there to get something to survive until we get to dinner.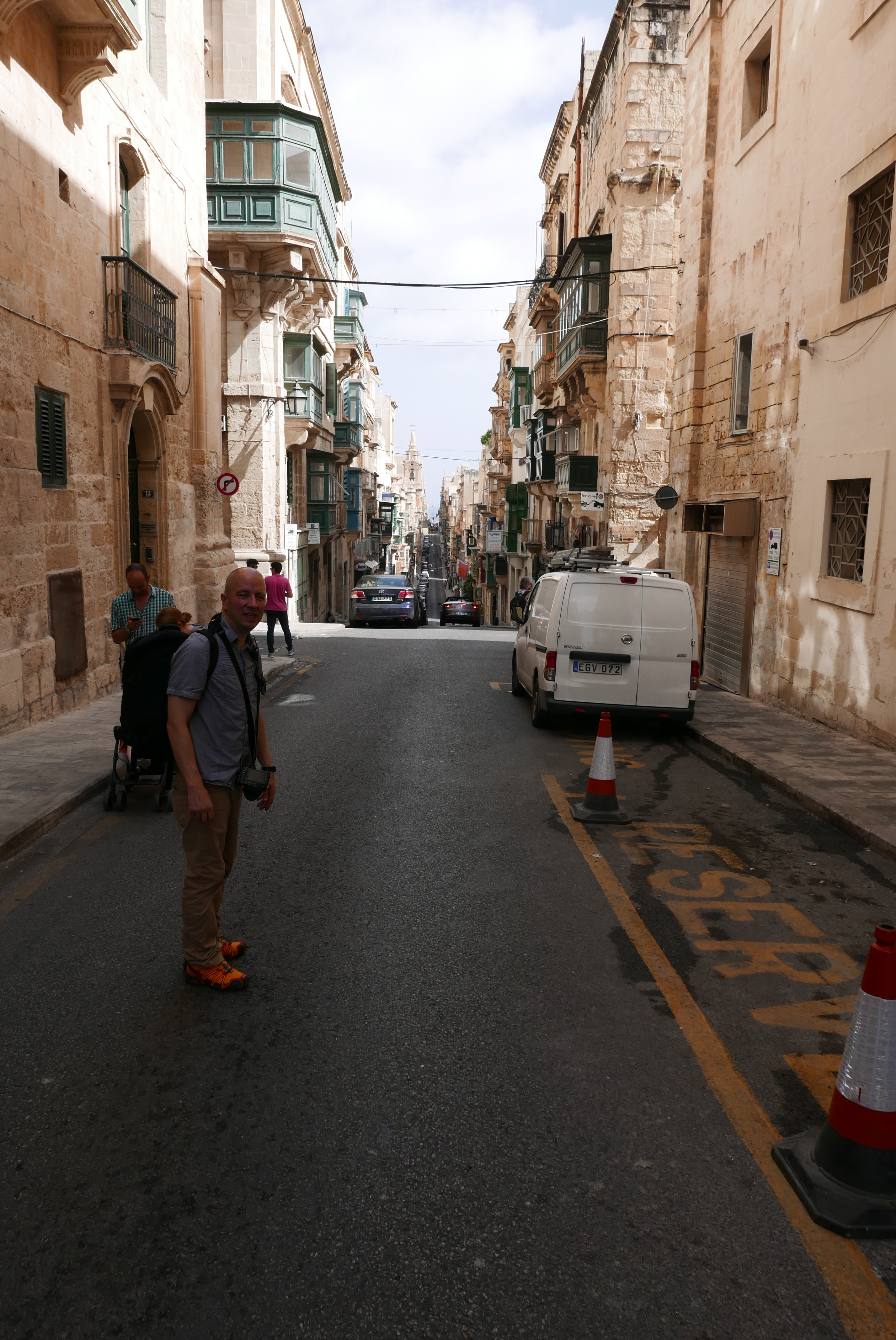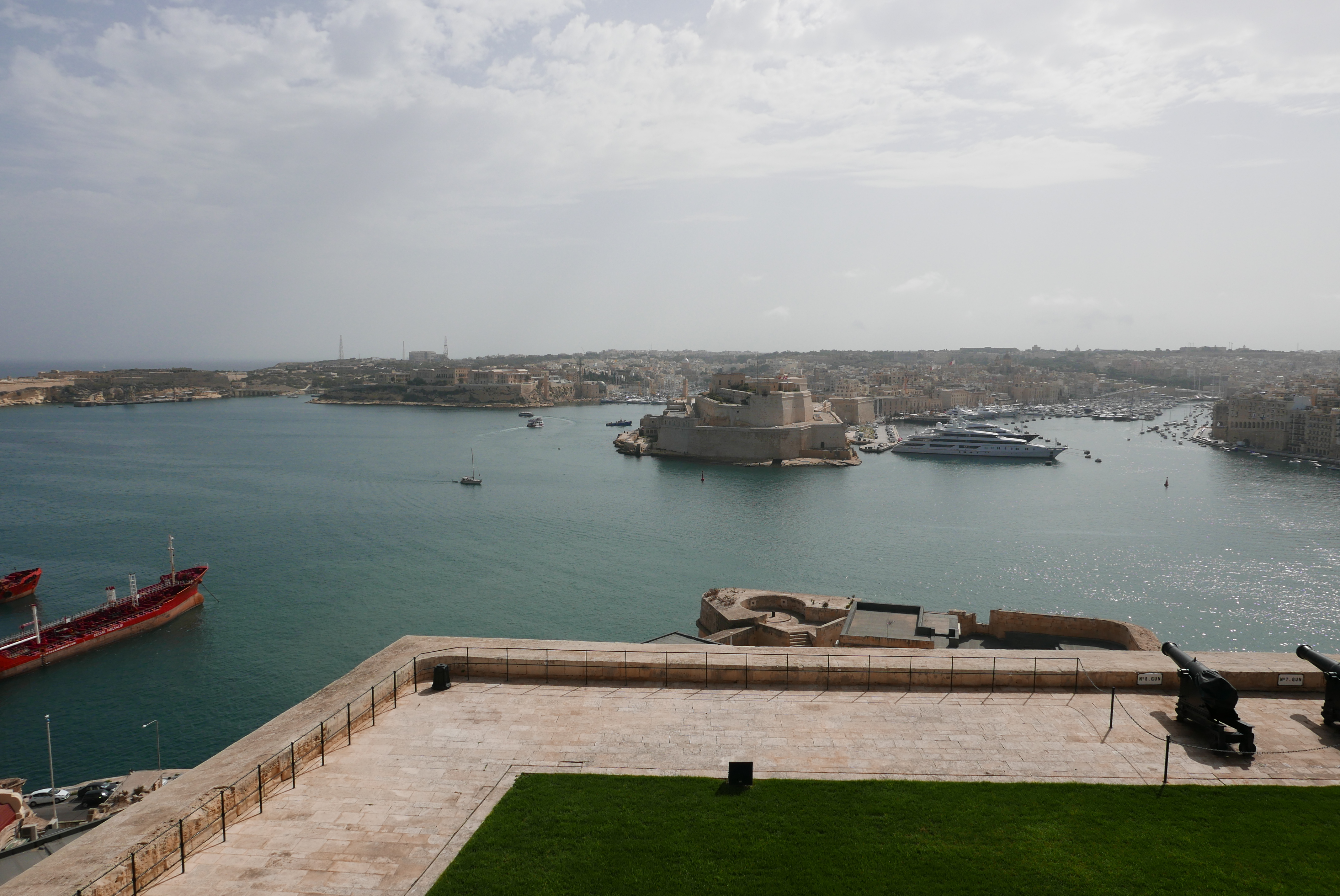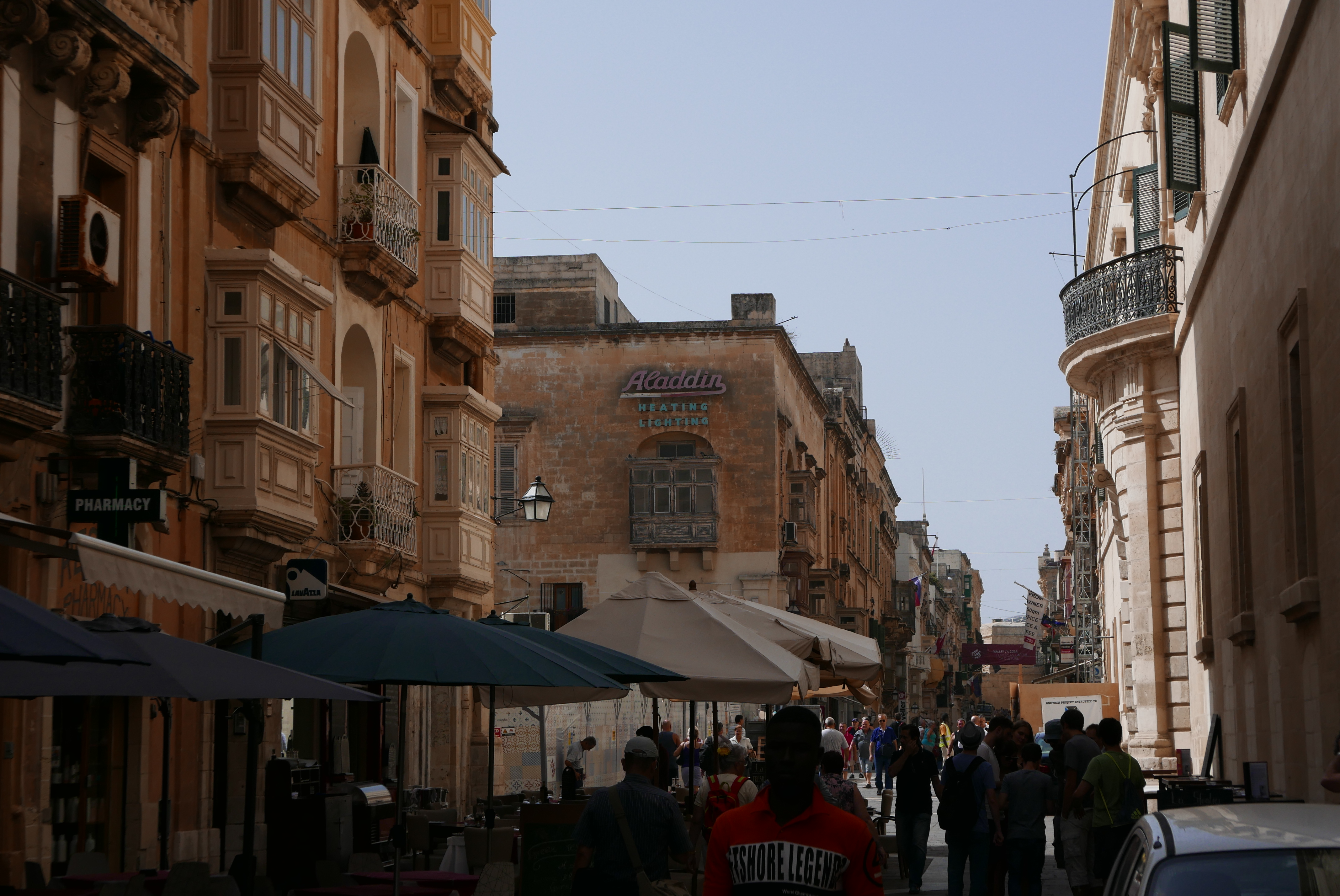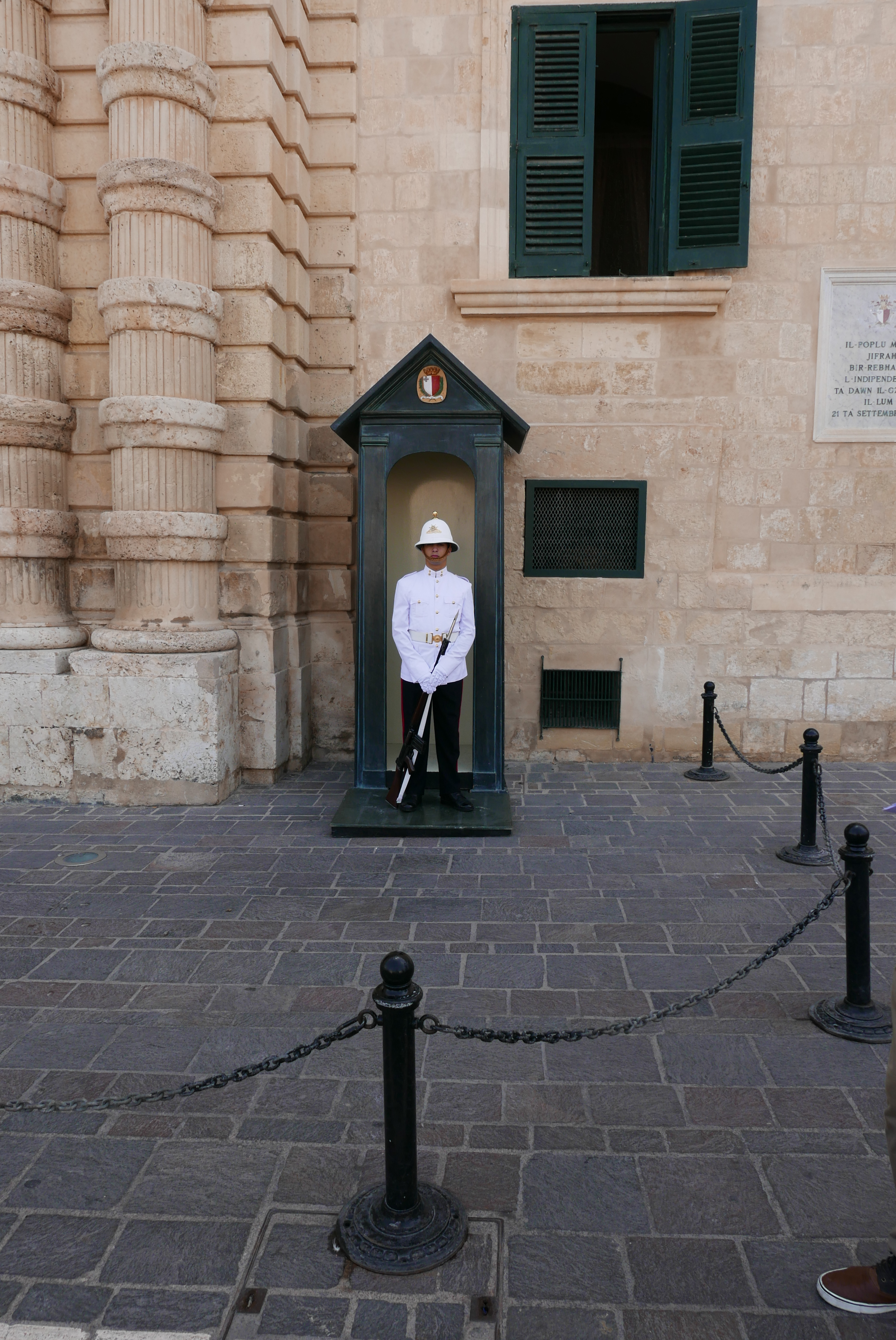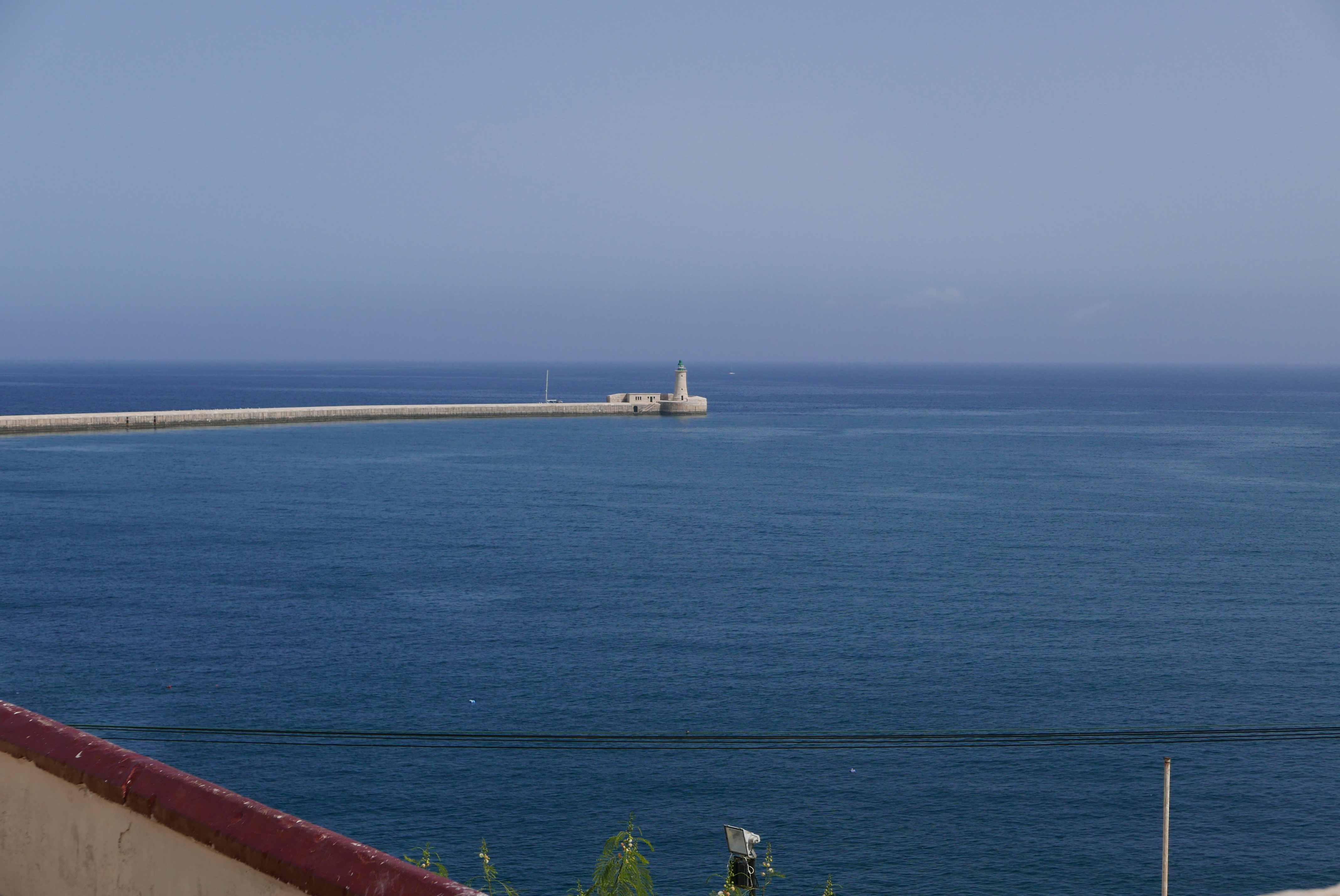 On the last day, we went on a treasure hunt on foot in Valletta (the capital of Malta). This one included several challenges such as taking pictures with a stranger, giving a stranger a hug, spelling out letters with our bodies, asking someone for a piece of their food and proposing to someone. Because it was much hotter (and it was after some of my colleagues were out partying all night), our enthusiasm was much lower, so we did even fewer of the required items.
We ended the day on chilling in the harbor, too drained to be able to do anything. Close to it was a building which we discovered was just a facade. It had a nice, old looking exterior, but in the inside there was just empty space (not even walls, just the sky above our head).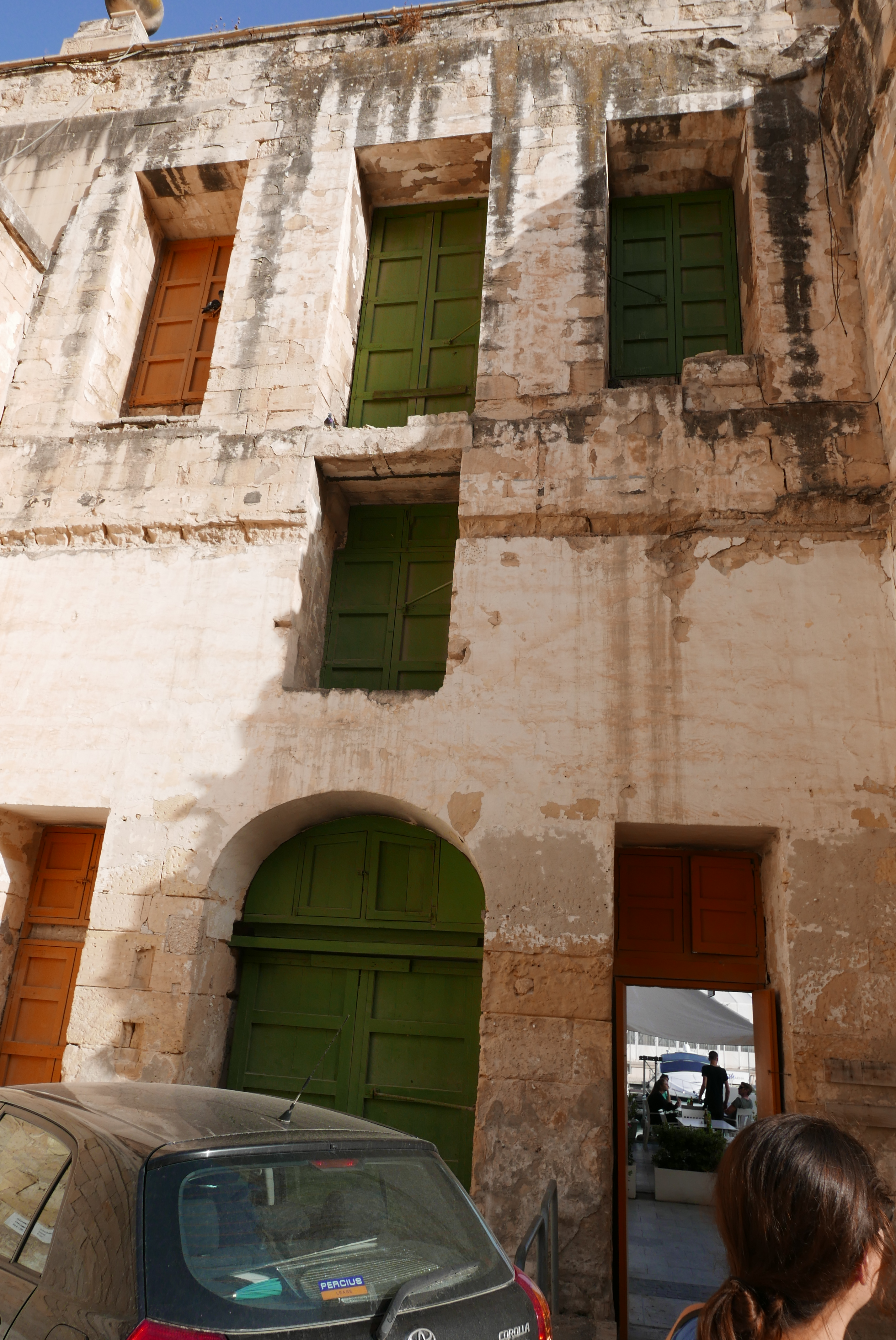 At the airport, I had several epiphanies. First, KFC in Malta is just awful!!!!! Horrible! Ugh. I couldn't even finish a 5 crispy strips menu! And they didn't have the amazing Glenn sauce! As the Swiss say, schreck­lich! The other one was the question "How does checkin work?". Half my colleagues managed to do online checkin, but some only after repeatedly mashing the checkin button, the other half, including me, had to checking at the airport. Complete mystery how airline companies systems work.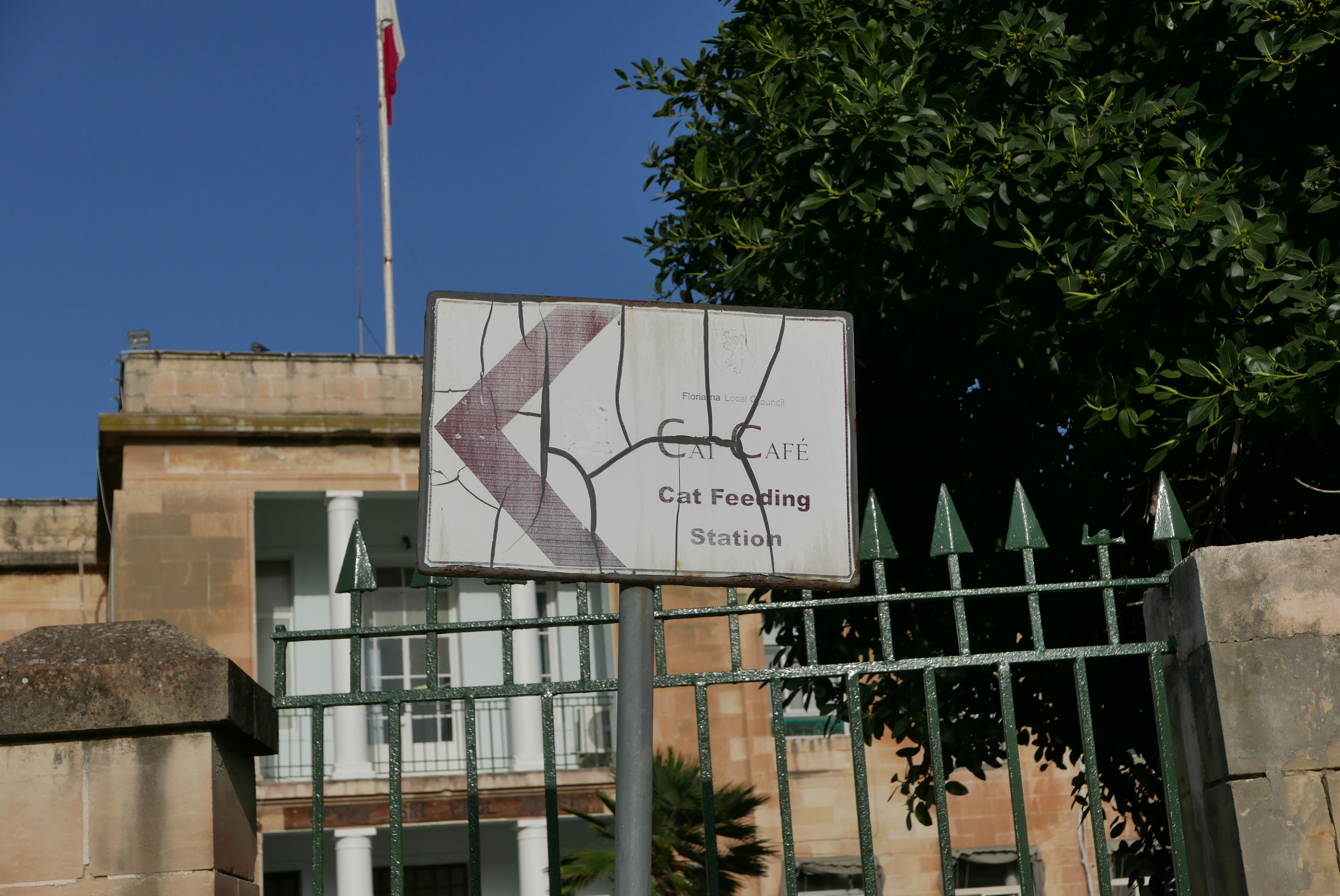 Two and a half hours later, the plane half full with Googlers landed in Zurich and our awesome offsite in Malta ended! It was a really good time and a nice relaxation!
Subscribe to rolisz's blog