Man versus nature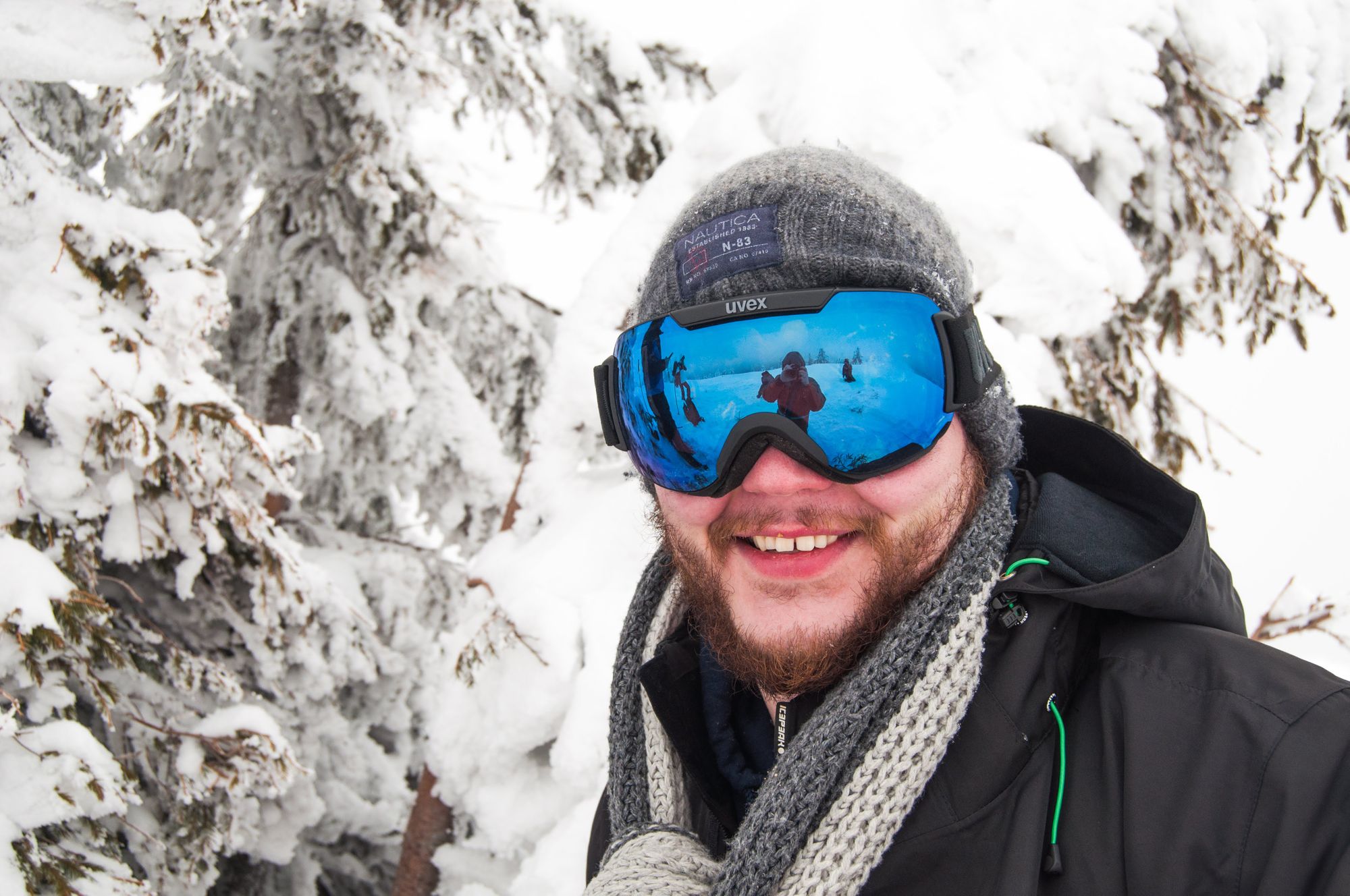 Some friends in Oradea are big hikers. They had plans to go to Curcubăta Mare, the highest peak on a 500 km radius, being at 1849m, but they were always foiled by weather.  Finally they decided to go last Saturday, because the tem­per­a­ture had risen slightly and the forecast wasn't too cloudy. They invited me to go along, so I joined the group of 5 people.
We went by car to Vârtop, which is a ski resort. On the way there we saw some beautiful winter landscapes. I didn't know that Romania could be so amazing in winter. You definitely don't need to go 1200 kilometers to the Alps to see such things :D
At the ski resort we took the ski chair to top of the ski track and from there we started off on foot on a narrow, slippery path among firs. While the snow oc­ca­sion­al­ly gave way under our feet, it was pretty ok, though the climb was a bit steep (at least for a beginning hiker like me).
Once we got to the mountain crest, the forest ended and there was only the oc­cas­sion­al tree or bush. And the wind. We didn't expect any wind, but at some point it got up to 40 km/h. The visibility got reduced to below 100 meters. While it was only -7 degrees, it felt like -12 at least.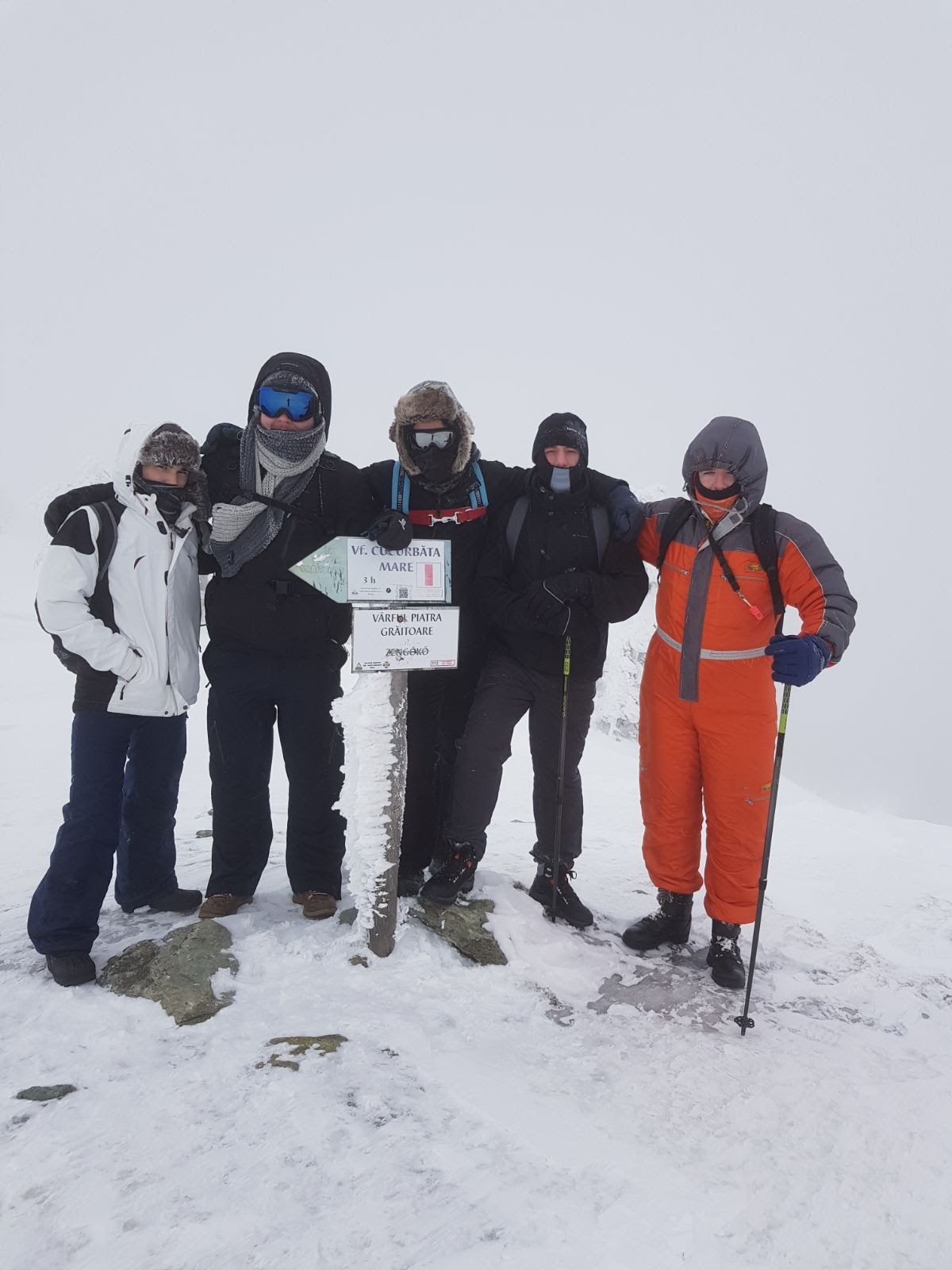 Our progress was made difficult by the fact that the snow  would oc­ca­sion­al­ly break under us, so we would end up knee deep in snow. I found it very in­ter­est­ing how in some places the snow was frozen solid, to ice, while two meters further it would crumble under you. Snow dunes :D Luckily, we didn't have to climb as steeply as before.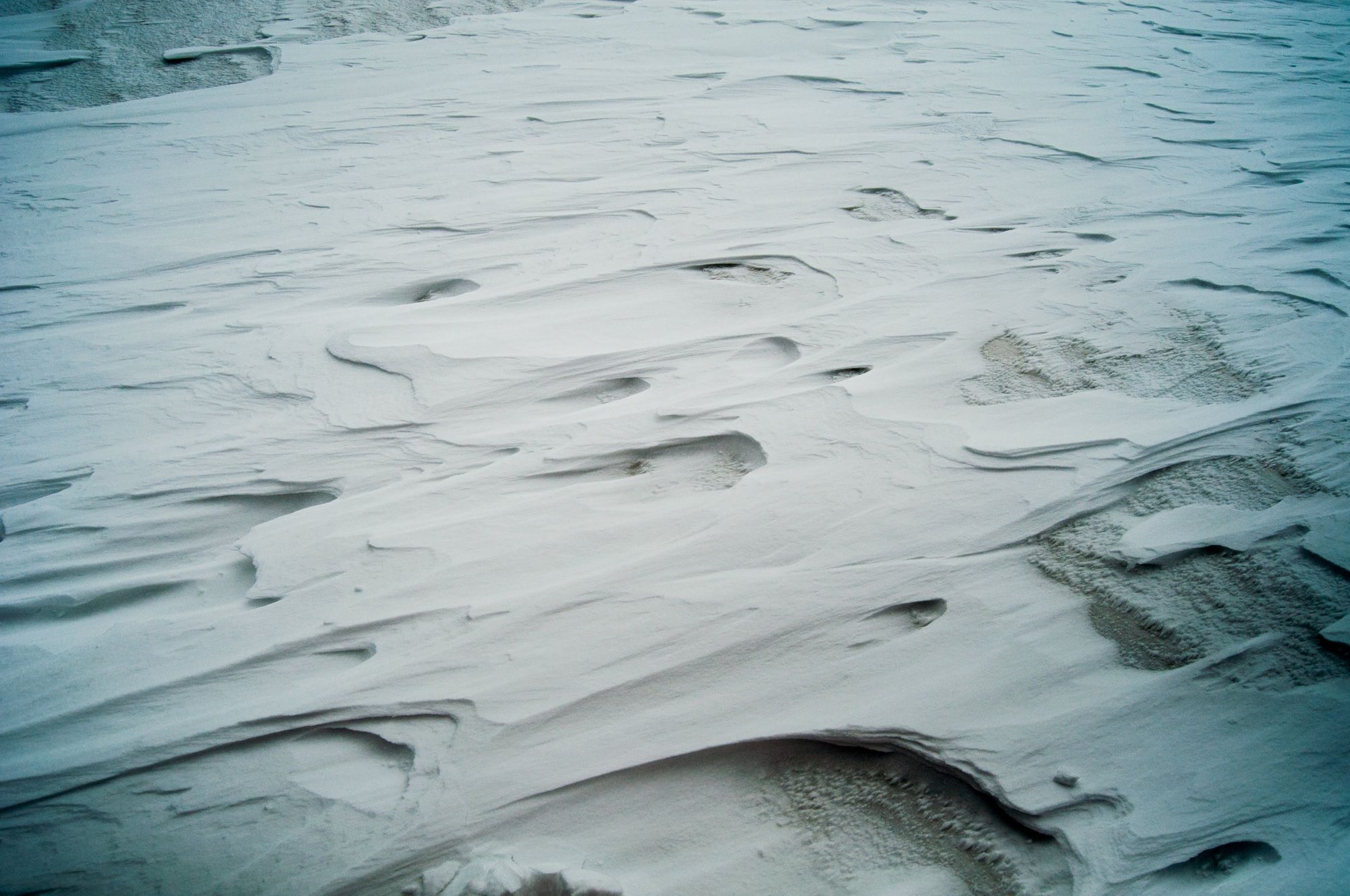 Because of the lack of speed, we ended up going only halfway to Curcubata Mare. We didn't want to hike in the dark, so we turned back from an in­ter­me­di­ate plateau.
I realized on the way back that my boots weren't up to snuff. While the rest of my equipment kept me nice and warm, I managed to get snow into my boots and they got really wet :( So that's on my to buy list.
Going back was even more difficult. I had already exhausted a large part of my energy reserves. Luckily I had my trusty Thermos, which still kept the tea warm, so it made me very popular in our group :))) But at least the weather cleared up a bit, the wind stopped and the clouds sometimes gave way to views into the valleys around us.
All in all, it was a fun challenge for me and I would like to repeat it soon!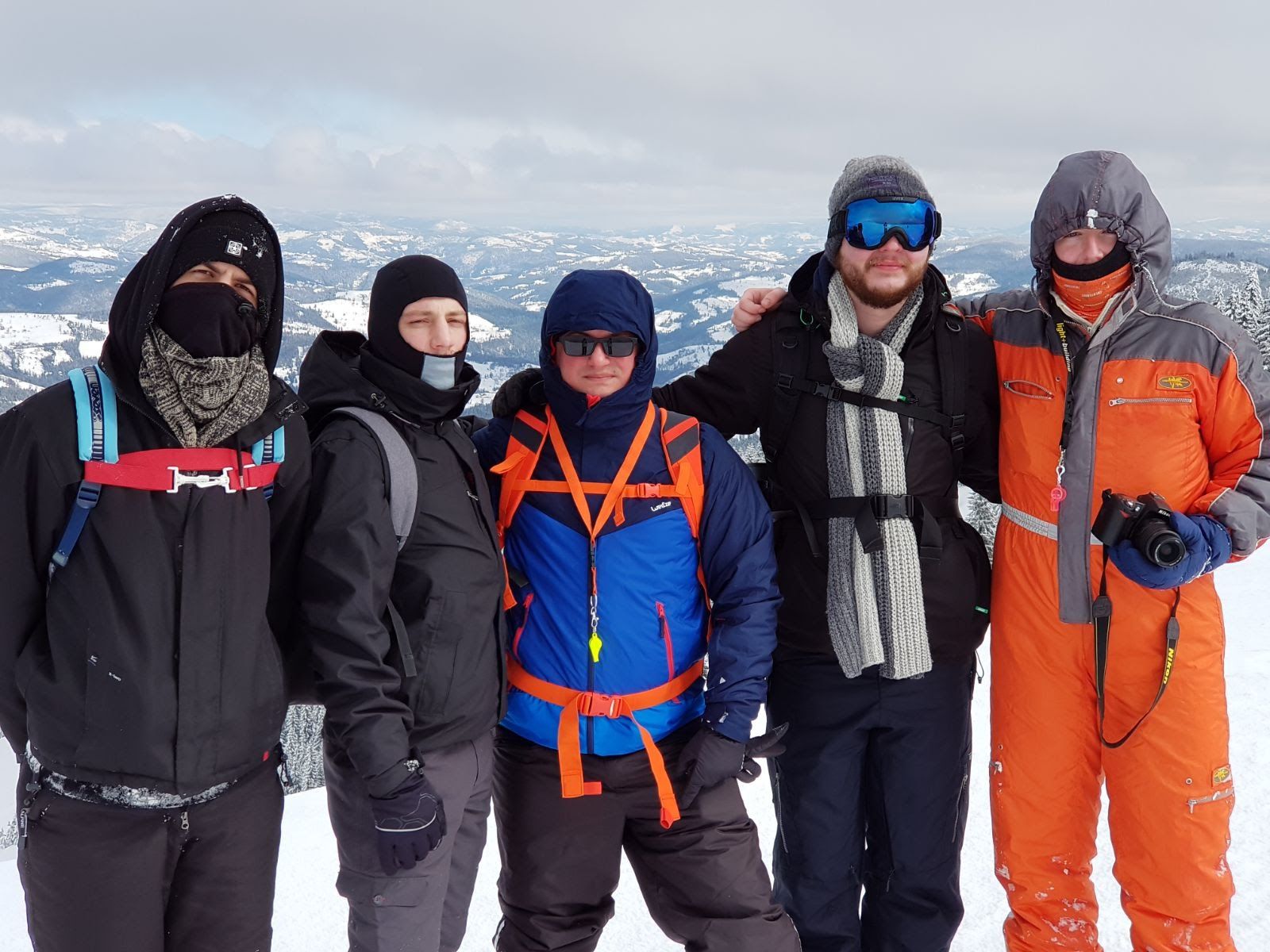 Pictures were taken by Csabi and Silviu!
Subscribe to rolisz's blog