The Expanse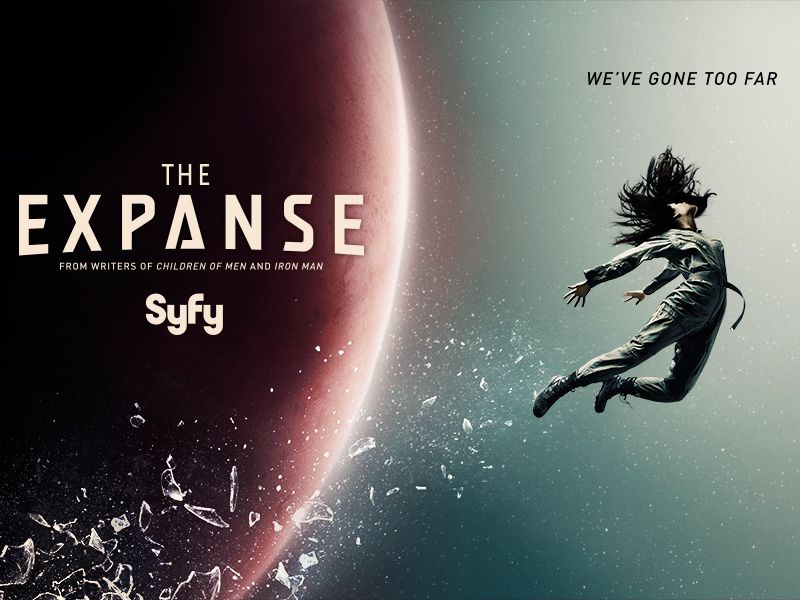 I'm a huge sci-fi fan. I love sci-fi TV shows, but in the last couple of years, most of them have been... lacking, to put it gently. But finally, Sy-Fy made a new great show: The Expanse, based on a novel by James S. A. Corey.
The Expanse is a space opera, set two hundred years into the future. Humanity has colonized most of the solar system, but they haven't managed to get any further. Most asteroids have colonies on them, either for mining(Ceres) or for growing food (Ganymede). Mars has broken free of Earth control and the two are in constant political struggle with each other, and oc­ca­sion­al­ly militarily too, over who can do what in the Solar System. Of course, the Belters are the one that always get the short end of the deal, whenever something goes wrong.
The story follows James Holden and his crew, who somehow manage to get into the middle of trouble every single time. Partly because James wants to save everyone. Initially they work on an ice hauler, but after some explosions gone awry, they end up taking control of a Martian corvette and they end up fighting lots of battles from there.
Everything changes in the solar system when an alien substance, called the pro­to­mol­e­cule, is discovered on Phoebe. It transforms whatever it touches into zombie like creatures, with a hive mind. Everyone tries to control it to make weapons. There's a lot of back and forth, with people betraying each other and gaining the upper hand then losing it. I don't want to get into the story too much.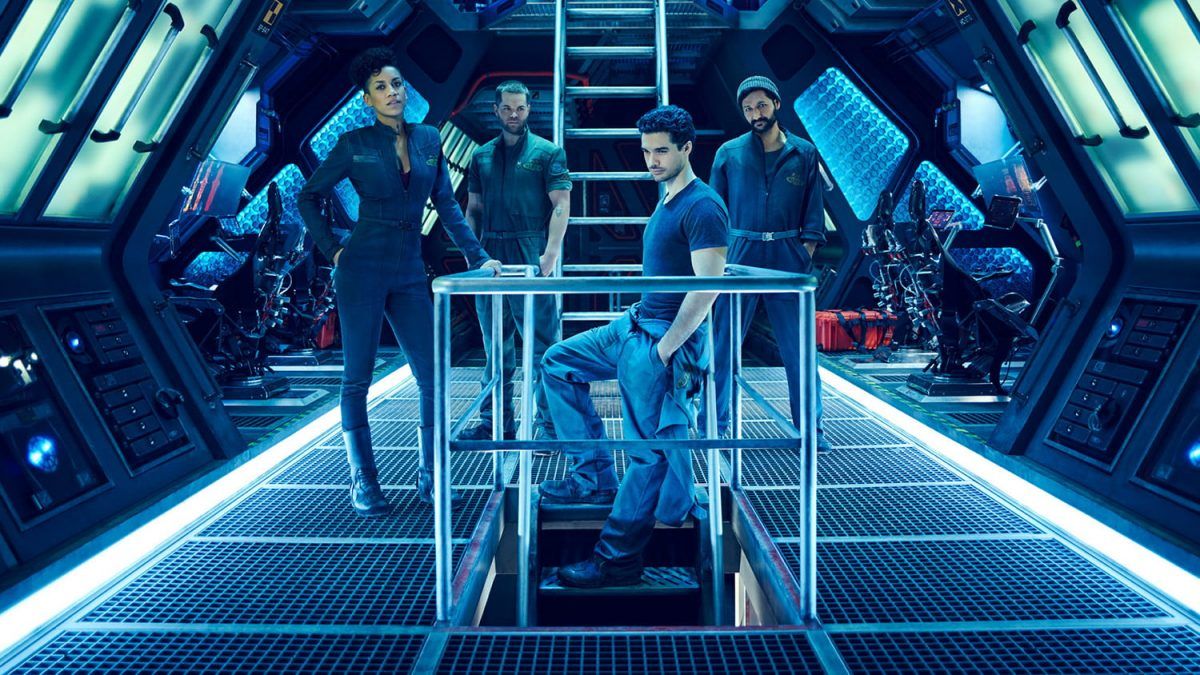 What I really like is the "realism" of the science. The show tries it's best to show that sound doesn't propagate in vacuum. Whenever ships accelerate, you have extra Gs and humans can't survive more than a couple of Gs. So you have some serums that helps against it. On ships people always use magnetic boots so that they stick to the floor. The quickest way to get from one point to the other usually means burning extra fuel, so ships travel by going from one orbit to another and use grav­i­ta­tion­al aids. The biggest handwavey science is about the Epstein drive, which enables much greater fuel efficiency, so ships can accelerate for longer and travel further.
While I wasn't a big fan of the pro­to­mol­e­cule (I don't really like zombies), I have to admit that the final twist that comes at the end of season 3 is really good. It turns out that the pro­to­mol­e­cule was not sent as a weapon to destroy the Solar System, but it has another purpose: to gather materials to build a massive ring in space. This ring, after it's activated, acts as a wormhole, from where spaceships can travel to distant solar systems. It changes the dynamic of the politics between Earth, Mars and Belters completely, because it offers a lot of new space to explore.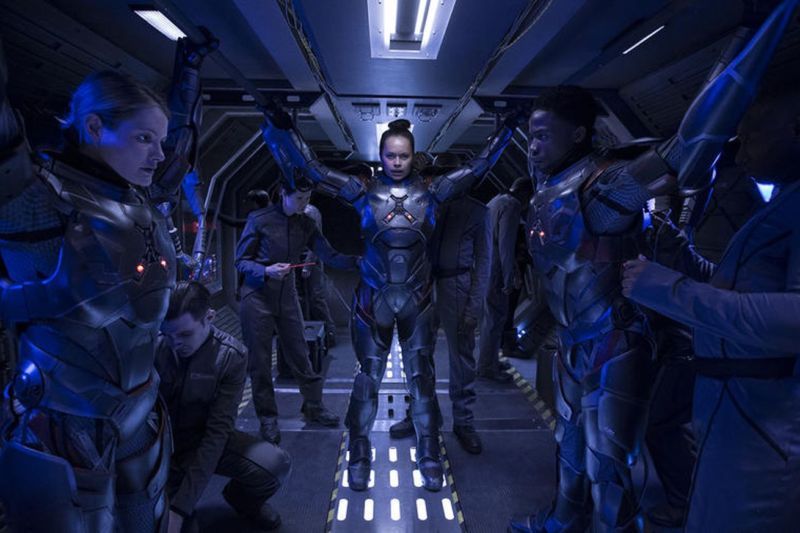 One of the in­ter­est­ing things is how the Belters speak. While Martians have kept a similar language to Earth, even though they are more advanced tech­no­log­i­cal­ly, Belters speak a very different accent, similar to Creole. Things that stood out for me were "sasa ke" for "ok?" and "bossmang" for "boss" :)))
The actors also do a very good job, especially Shohreh Aghdashloo. I never heard of this Iranian actress before, but she plays beau­ti­ful­ly a ruthless politician who will do anything it takes to protect Earths interests.
For some reason, Syfy cancelled the show, but Amazon picked it up and renewed it for a 4th season. I can't wait for it to start and I highly recommend this show to all sci-fi fans!
Subscribe to rolisz's blog