Boardgames Party: Sushi Go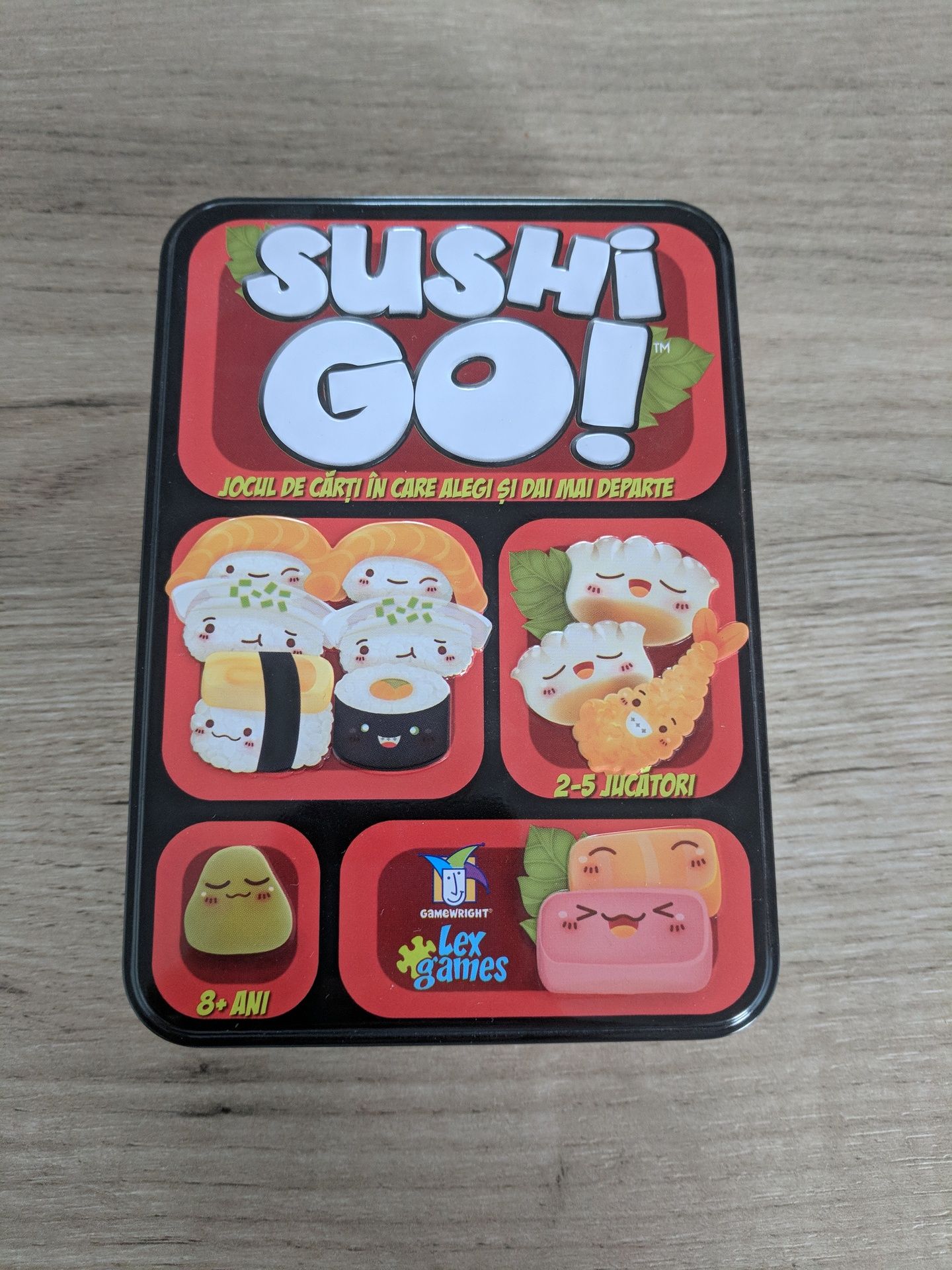 This year I caught the bug of boardgames. I bought a lot of them, I tried a lot of them and I played some a loooot of times. My lovely wife also enjoys this hobby very much, so we often have friends over to play various boardgames. Almost all of our friends enjoy playing boardgames, I even managed to convince my parents to play once, but my dad confessed that he just... doesn't see the point in playing any kinds of games.
I want to start reviewing some of the boardgames in my collection. Today I will start with Sushi Go, a very simple and quick card game which revolves around sushi, obviously.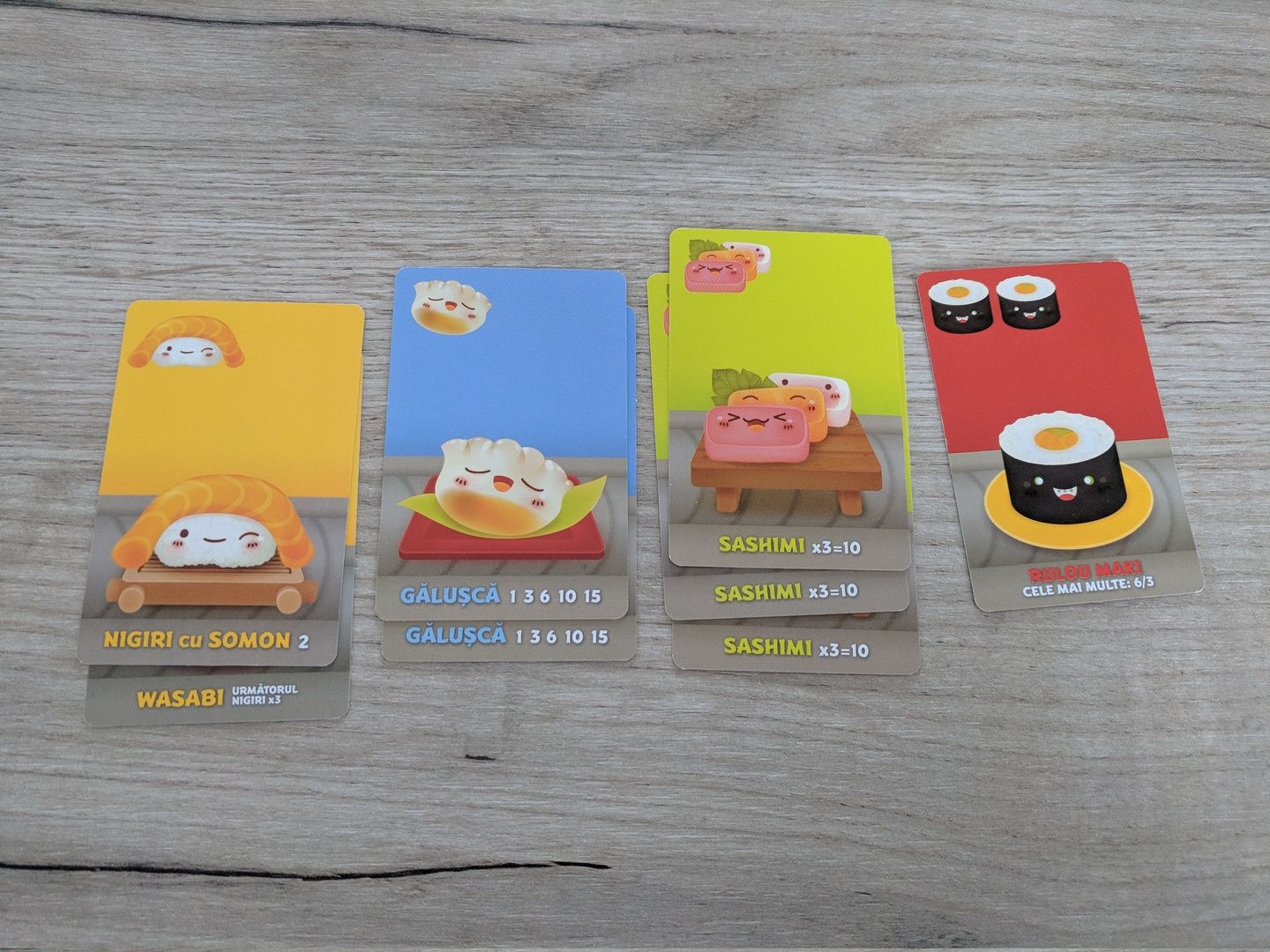 Every player gets six cards and they have to choose one, passing the others to the player on their left, and then repeat. In this way, you build a set of six cards which will give you points in the end.
However, you have to be careful, because some cards only give points if they are in pairs (such as tempura), if you have the most of them, or if they are combined with something else.
It's a very quick game, not taking more than 15 minutes. Explaining is also easy. With everyone learning the game, it took 5 minutes to read and explain the rules, the next time it will probably take only 2 minutes.
Score: 9
And as an added bonus, it's about Sushi, which I really love and somehow, after lots of persuasion, my wife also came to love! And I want to give a shoutout to Sushi 101, the best sushi place in Oradea!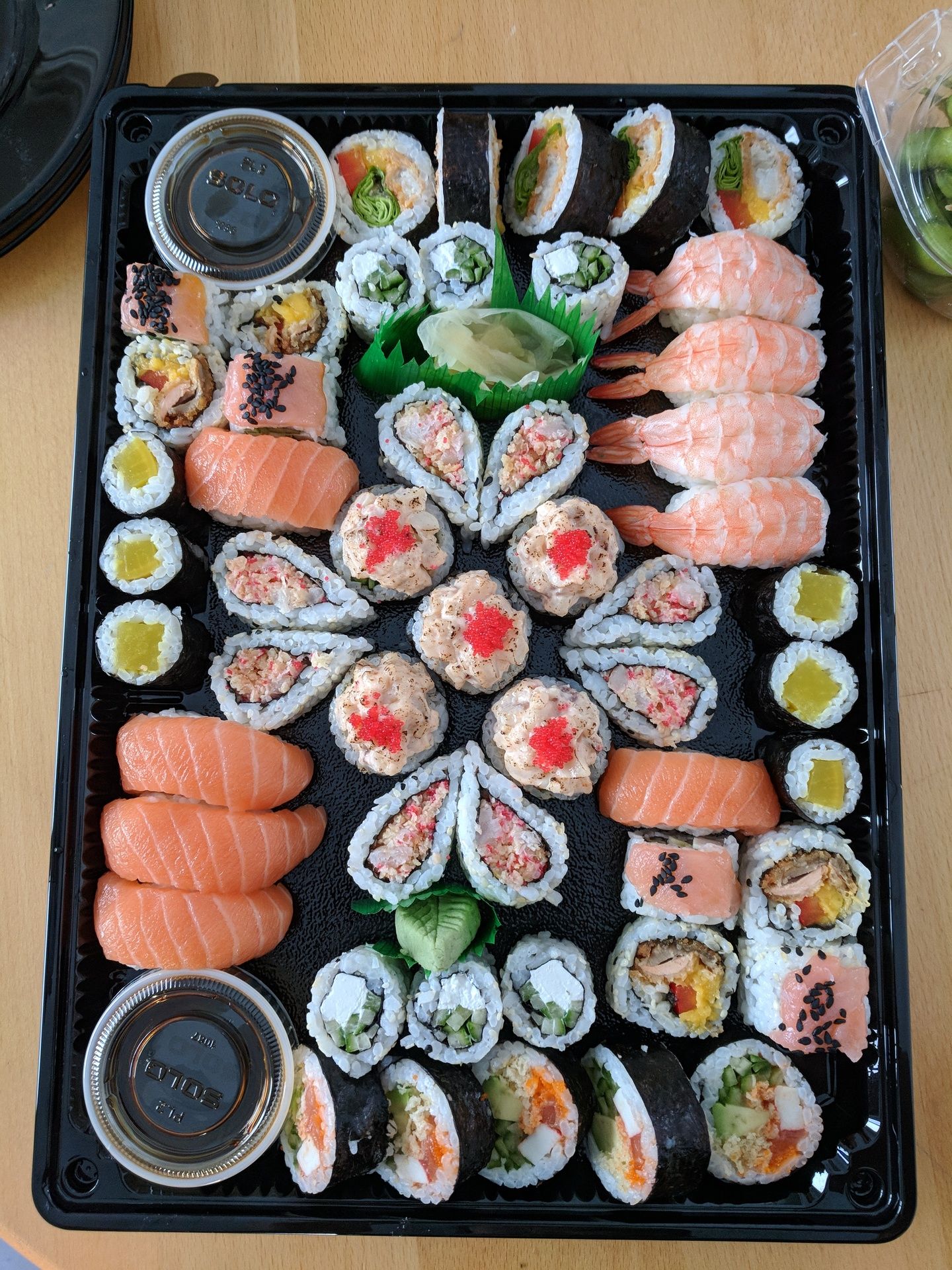 Subscribe to rolisz's blog