I've bought Tokaido about two years ago. I've opened it about a year ago, but I was quickly overruled by the others, who probably wanted to play a game they knew (cough Dixit cough). But today, we did a spon­ta­neous board game night in our house and I took out Tokaido and we finally played.

Tokaido is a beautiful game set in Japan, where each player is a traveler along the eastern sea route connecting Kyoto to Tokyo. Each player can stop at different places along the way, such as farms (where you receive money), temples (where you give money), inns (where you have delicious meals), scenic views (where you collect panoramas) or villages, where you meet people and you can buy art. Each of these gives you points according to different rules.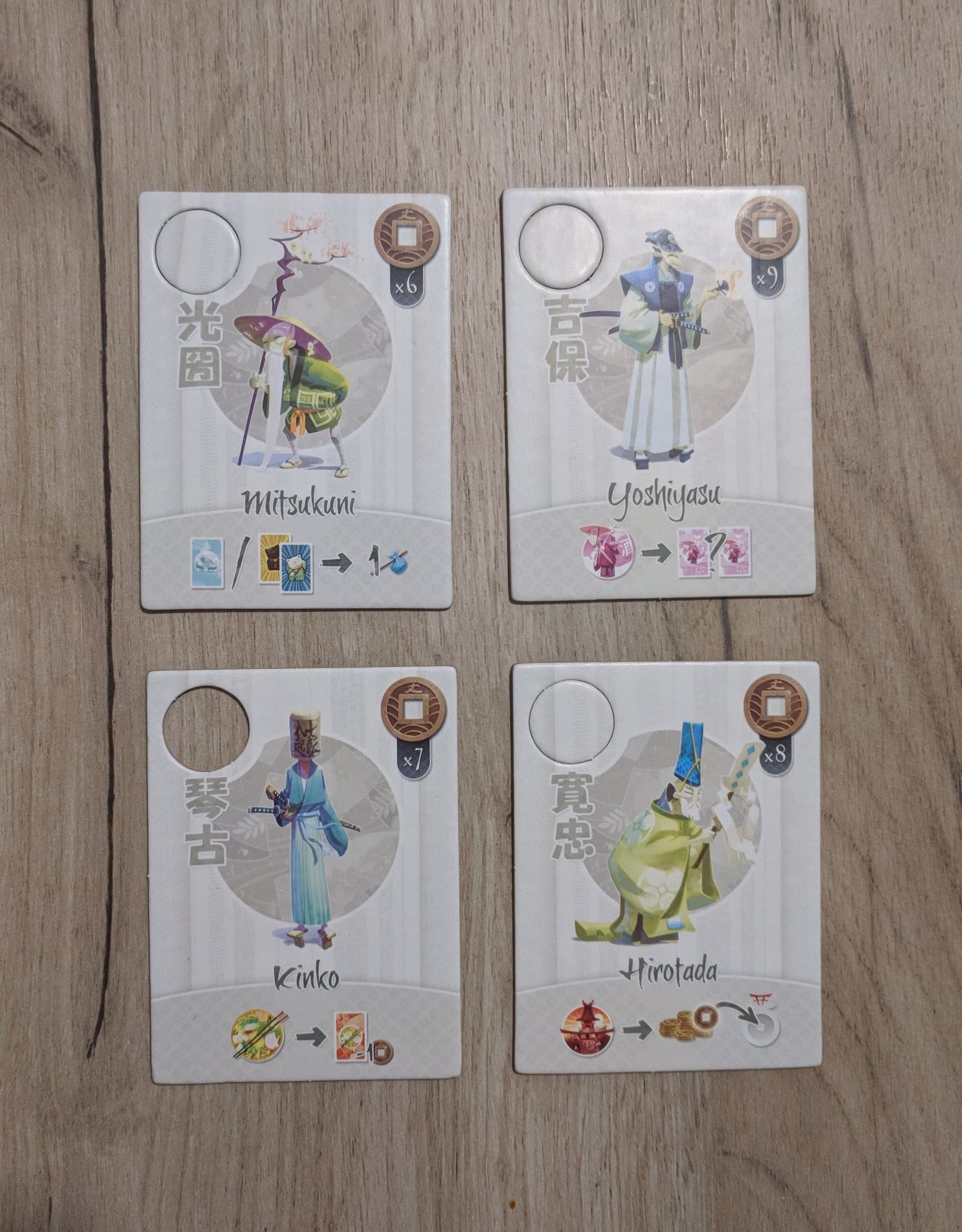 An in­ter­est­ing twist about the game is that players don't take actions in a predefined order (either clockwise or coun­ter­clock­wise), but the player who is last on the road is the one who does the next action. This means that in some cases, that person can take two con­sec­u­tive actions, if the others are in a hurry and skip forward. Because of this, planning actions is a bit hard, because you don't know when will your turn come again.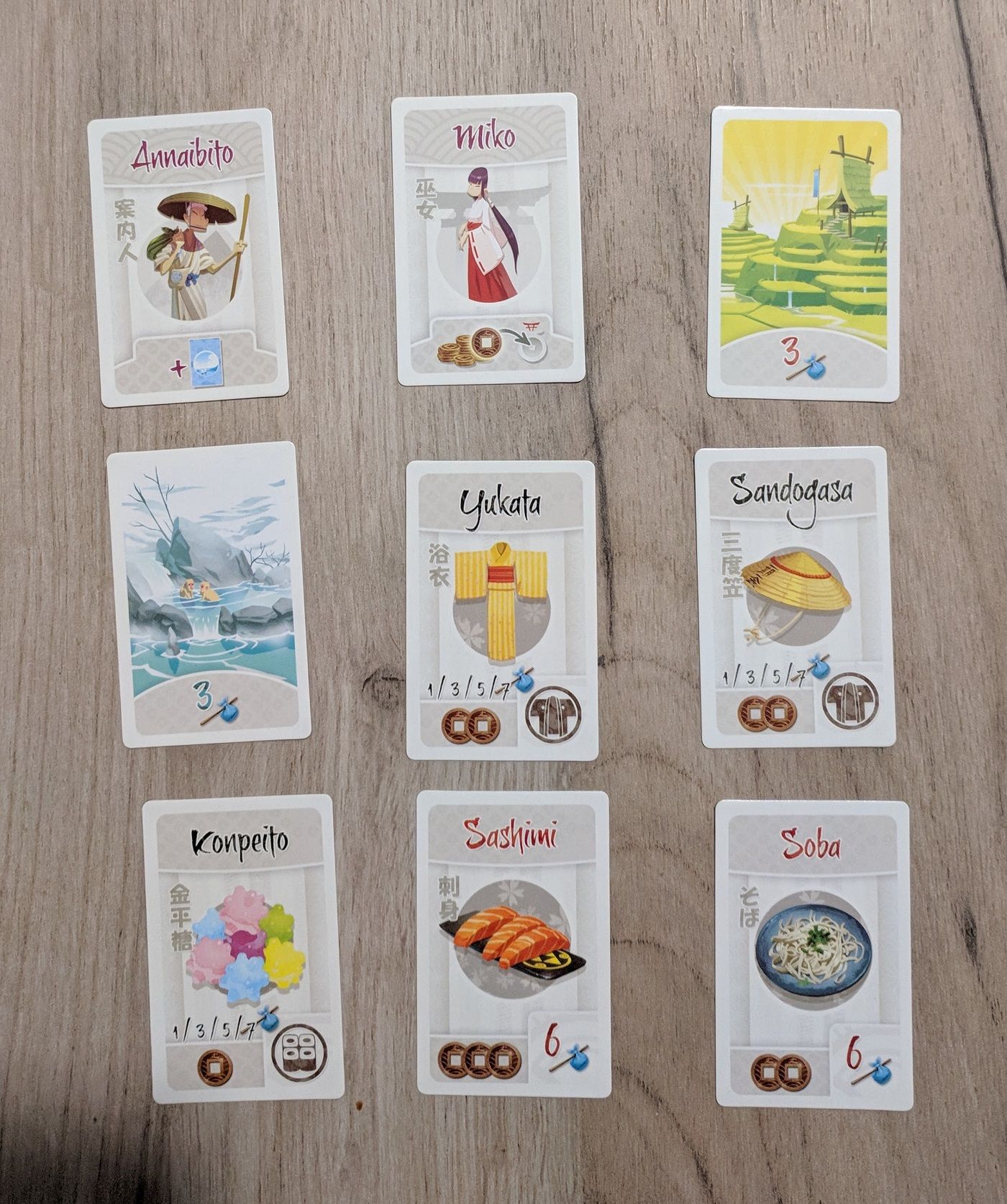 The game has lovely graphics, the rules are easy to learn, so it's a good game to play when you are tired in the evening and want to unwind a bit.
Score: 8