Panasonic Lumix DMC-LX100 Review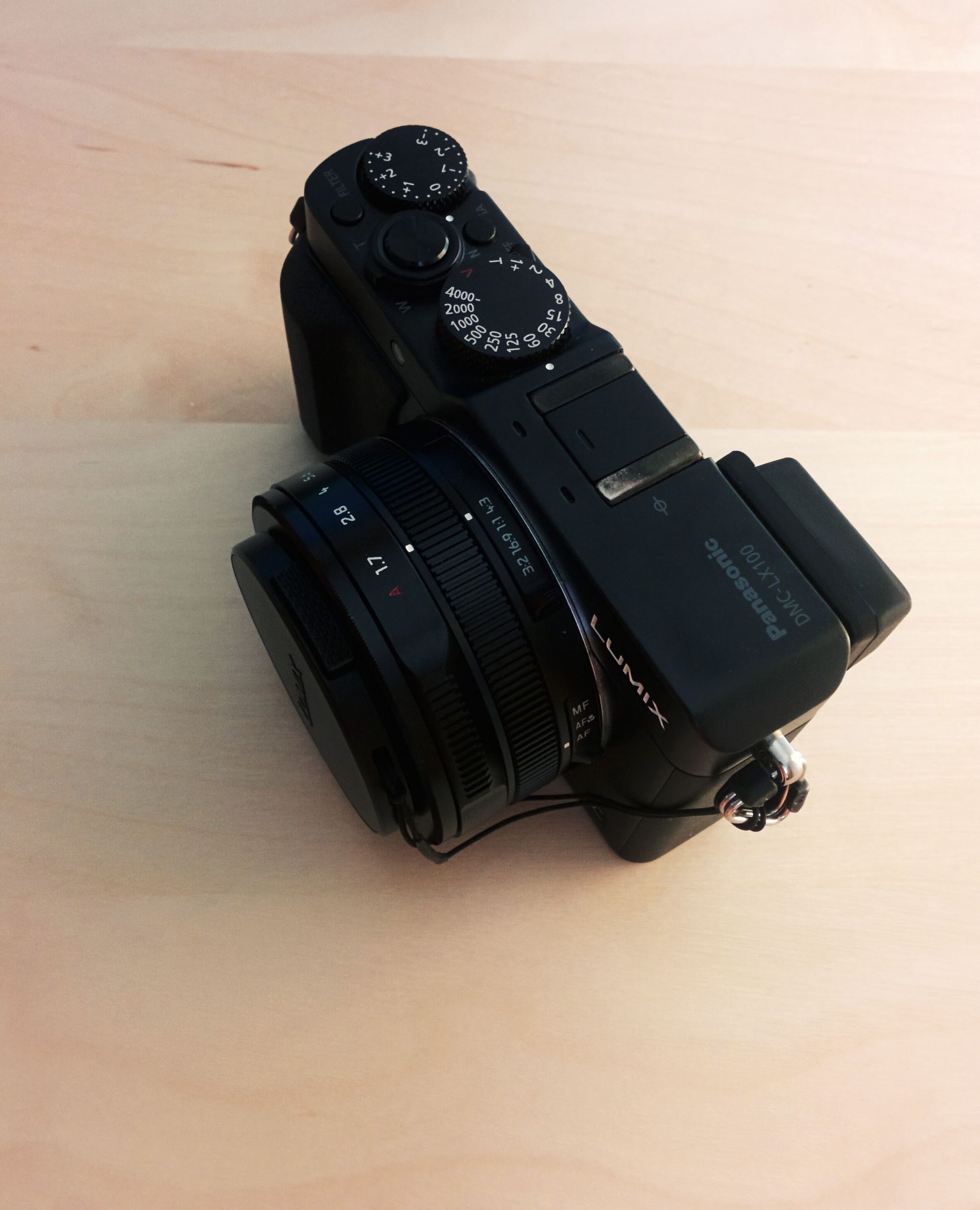 Back in April, after my trip to Geneva, I realized I needed a camera. Just using my phone to take pictures wasn't going to cut it. No matter how good cameras in phones get, they still have a small sensor and a fixed lens, so in many conditions they will produce worse quality pictures than a good camera with the same number of megapixels.
I had been thinking about buying a camera before that too, but then I started doing some research. Initially I wanted to buy a DSLR, but talking to some friends who actually know how to take photos, made me realize that I shouldn't. I'm starting from 0, so anything that takes better photos than a phone is good for me, and if it turns out that I don't really like it, having spent more than 1000 CHF on good DSLR with good lens (which is how much it costs if you want to get something good), would have been a big waste of money. So I looked around for what are the best compacts. Three names stood out: Sony Cyber-shot RX100 III, Panasonic Lumix LX100 and Canon PowerShot G7 X.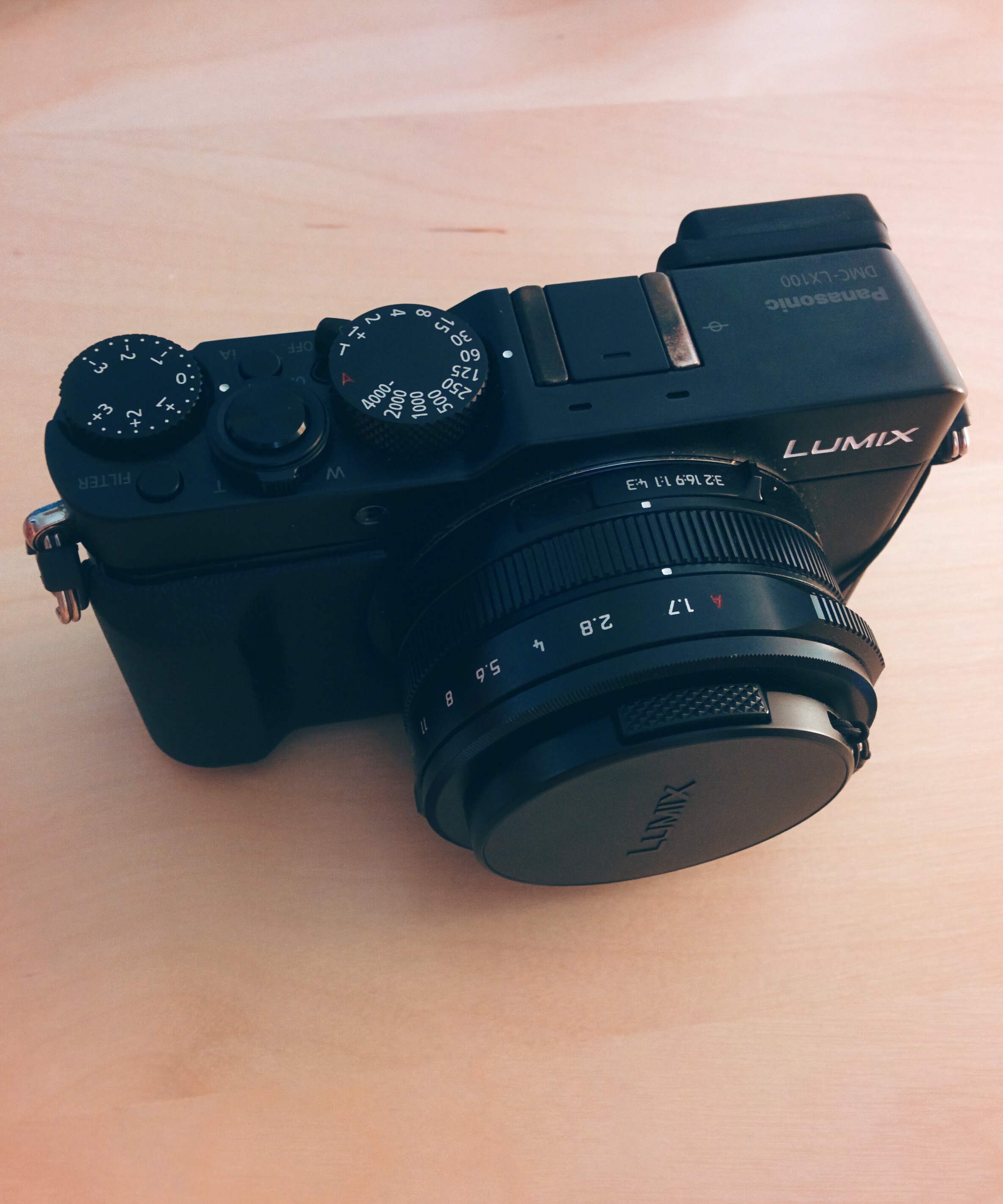 One day I decided to walk by a MediaMarkt, just to see what they had in shop. I didn't remember any of the names from the list above, so I was just looking randomly. One camera somehow caught my eye, the way it was built and how it felt in my hand. I wrote down the name, so I could look it up later and see what others said. Guess what, it was the Lumix LX100.
Having loved it in person and having good reviews, I decided to buy it and it arrived three days before I left for London. Because I didn't have time to play with it before (I only used it to take photos of my Cardboard), the results with the new camera aren't that much better. What's on the blog is the cream of the photos, but the rest, that I have on my harddrive... has some truly awful ones.
But I was really happy with it. And during the next months I travelled a lot more with it and I learned more about how to make photos so the quality improved a lot. I started thinking about framing photos, not just blindly clicking away, and surprise surprise, it does matter.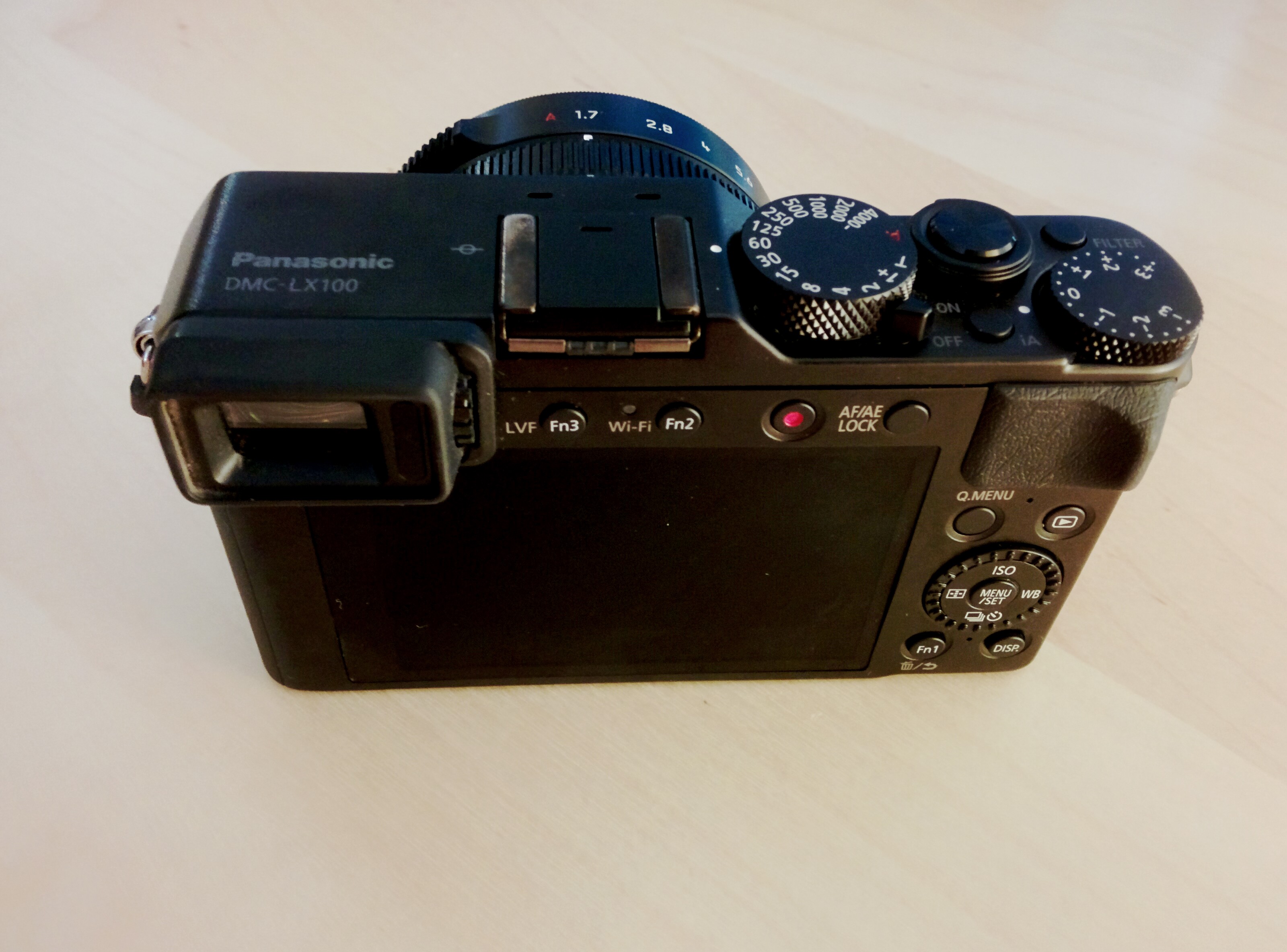 Now, to get to the camera. It's quite small, definitely much smaller than a DSLR, but I wouldn't say it's pocketable. The bulge of the lens is too big and I read a horror story on the internet about someone who put it in a jacket pocket, ac­ci­den­taly opened the camera inside the pocket, and this forced the lens motor and it was broken.
It's got an electronic viewfinder, with a sensor to switch to it if you put your face there. Initially I used it, but then I found it more convenient to just look at the display, especially when fiddling with settings. It's not a touch screen display, so you can't do nice things like touch to focus.
It can go fully manual and it has buttons and rings for most of the important settings, such as focus distance, aperture, shutter speed and EV (exposure value). If you want to change the ISO or the white balance, you have to press a button first to get to those settings.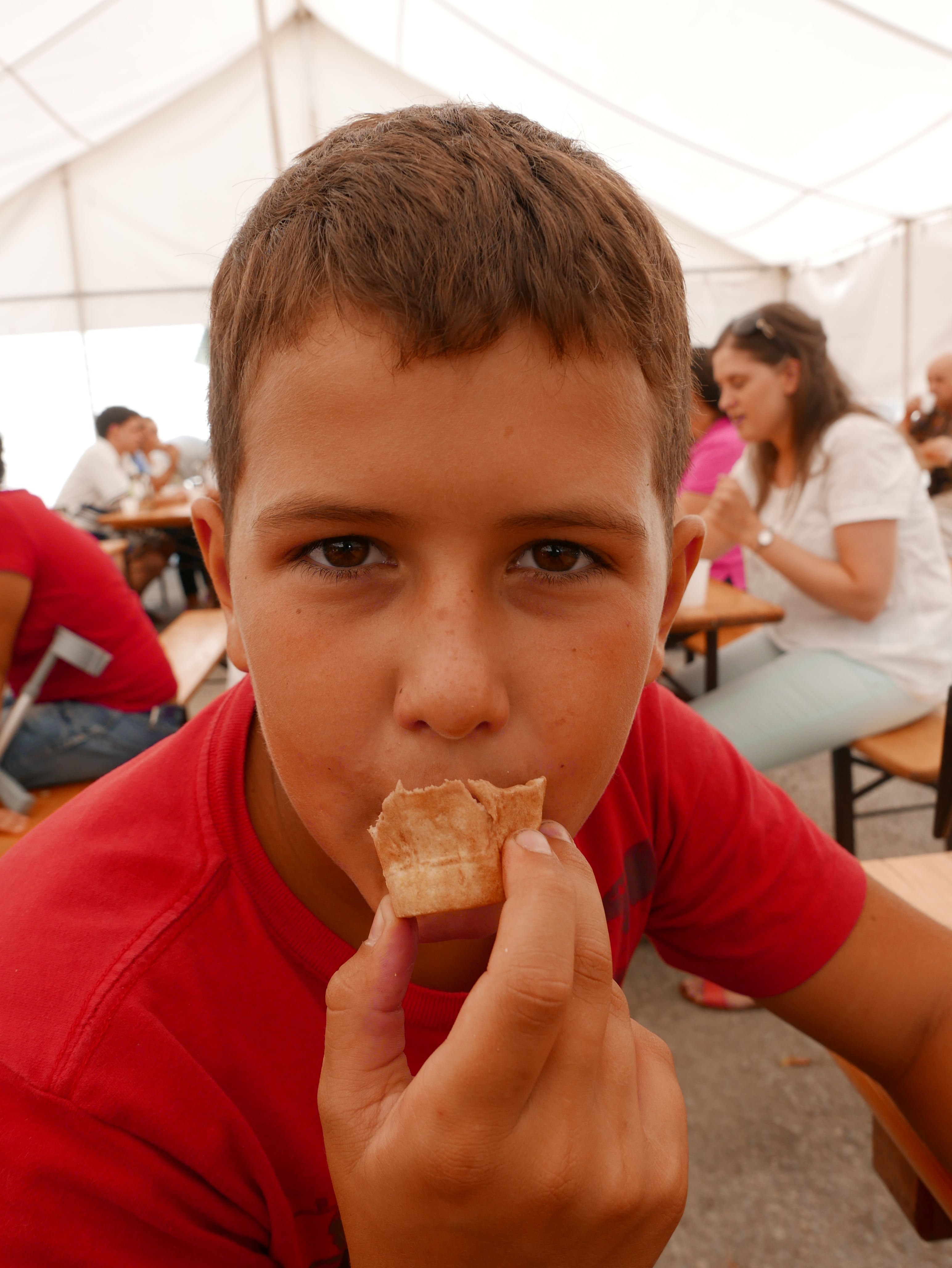 The Lumix LX100 has a big sensor (for a compact), a Four Thirds one. It also has 24-75mm equivalent F1.7-2.8 lens. The com­bi­na­tion of these two means that it takes really bright pictures, especially when not zoomed in. Especially when doing portraits, this results in great pictures.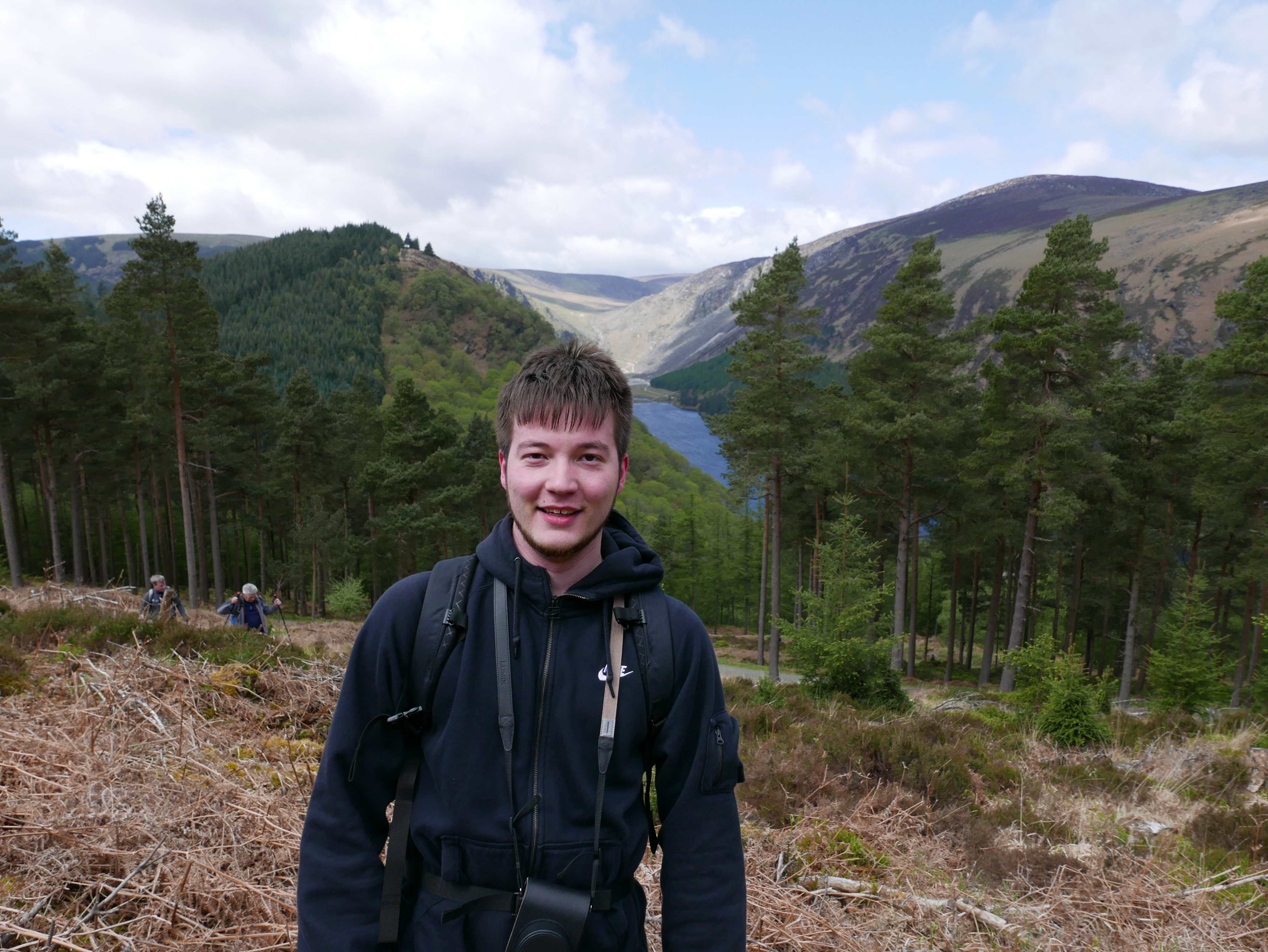 The zoom is only 3x, and I kept kicking myself because of that especially when travelling, because having a bigger zoom would have enabled so much better photos of landmarks.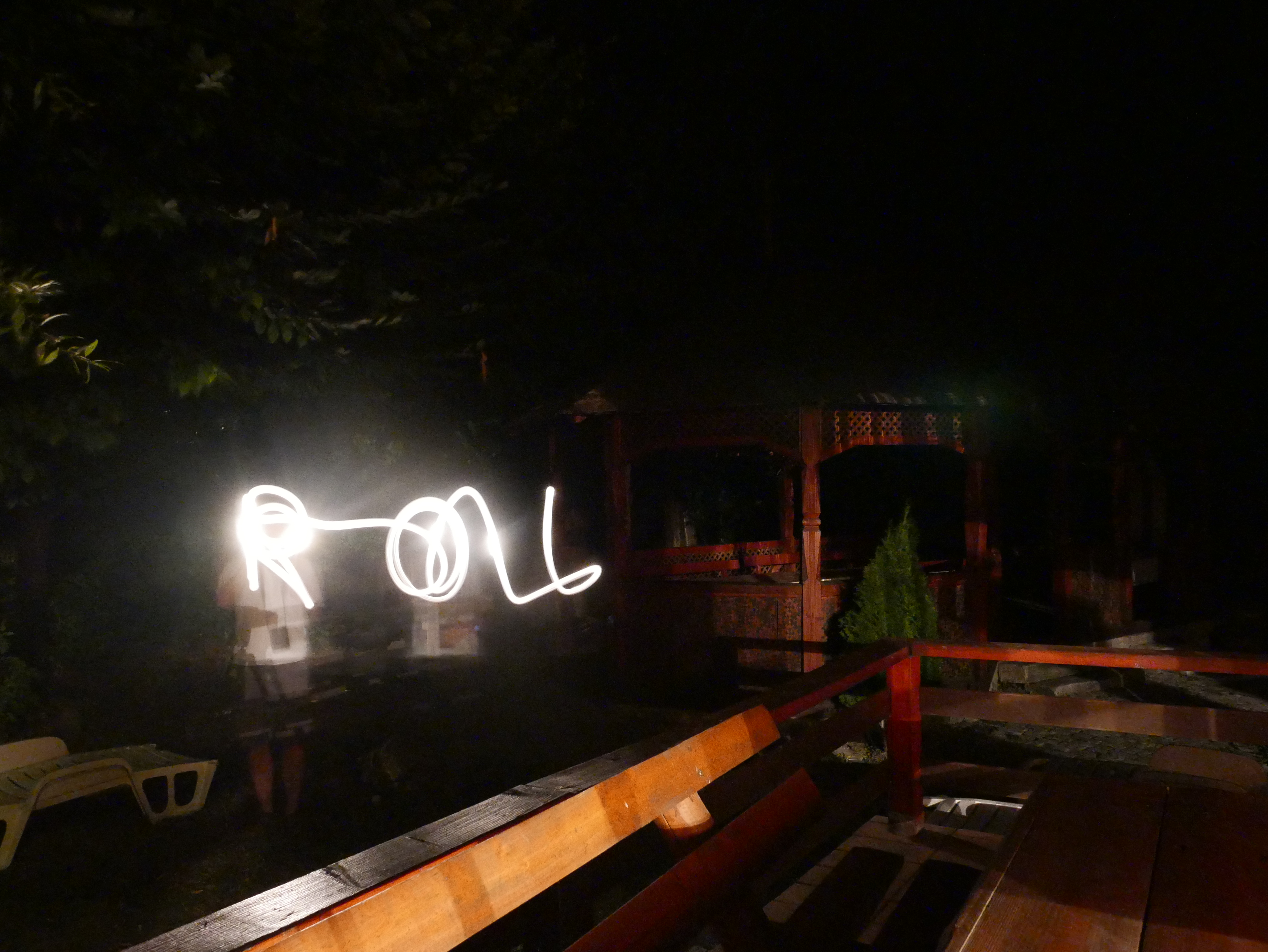 I've used to take some really nice long exposure shots, both with a flashlight and of the Perseides meteor shower. It took a while to figure out all the correct settings (you have to set it to mechanical shutter to enable long exposure times).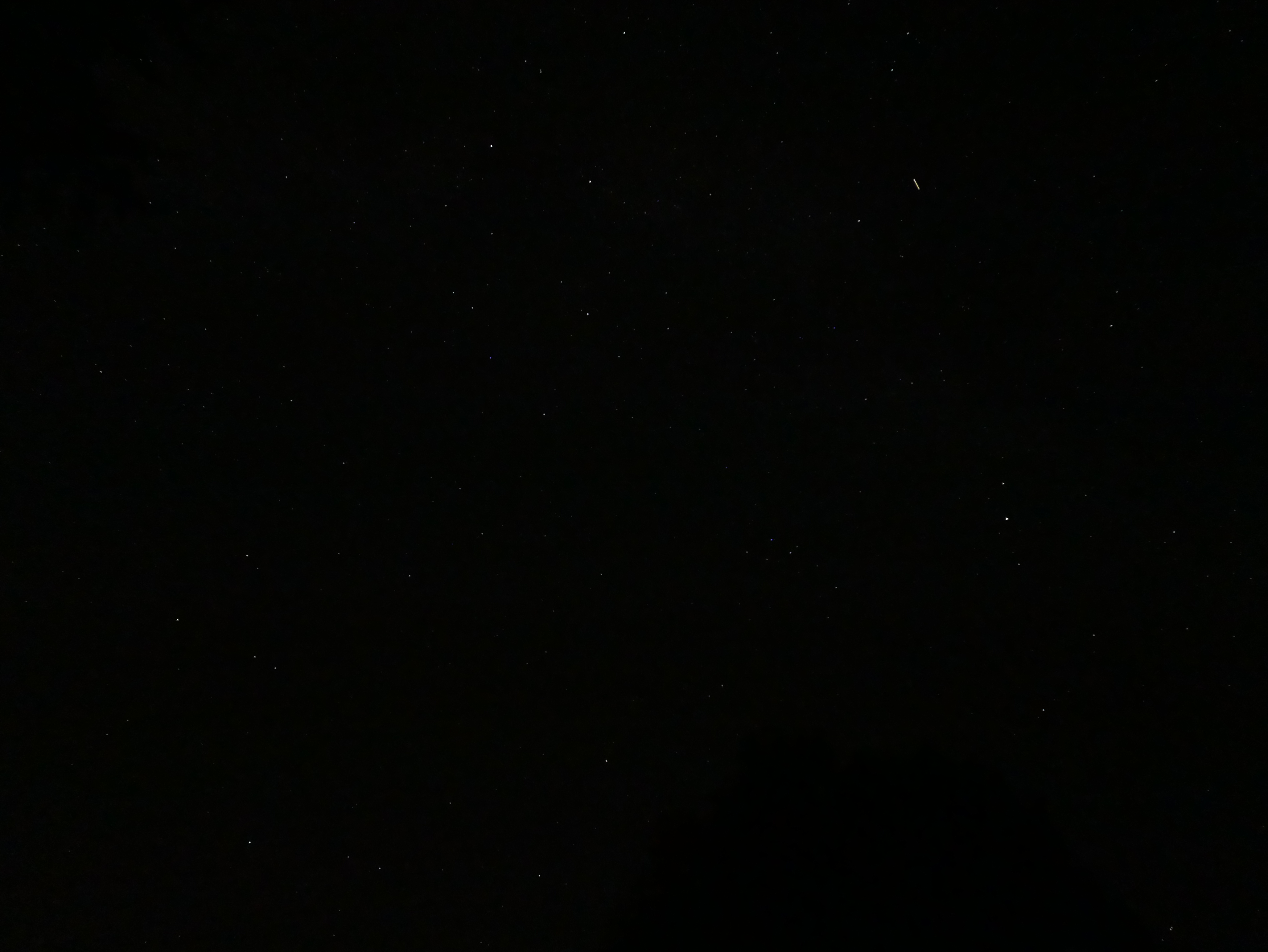 The lens are fairly fast and focusing too. That has never been an issue. But sometimes turning the camera off takes about 10 seconds. But that's not really a problem.
For video it can do 4K at 30FPS or FullHD at 60FPS. It also has Wifi and NFC support, but it sometimes refuses to connect to my Android phone. I'm blaming the Android App rather than the camera software, but I'm not sure.
One fun feature: in auto mode, it has various settings based on what it detects in the picture. Things like portrait, landscape and wait for it, food. I guess because Instagram is popular.
All in all, I am quite happy with my purchase. In one or two years, after I will have read some books on pho­tog­ra­phy, I will probably buy a mirrorless, but until then I find this to be an excellent camera to learn (and to document my trips).
Subscribe to rolisz's blog