How to organize a wedding - in 20 easy steps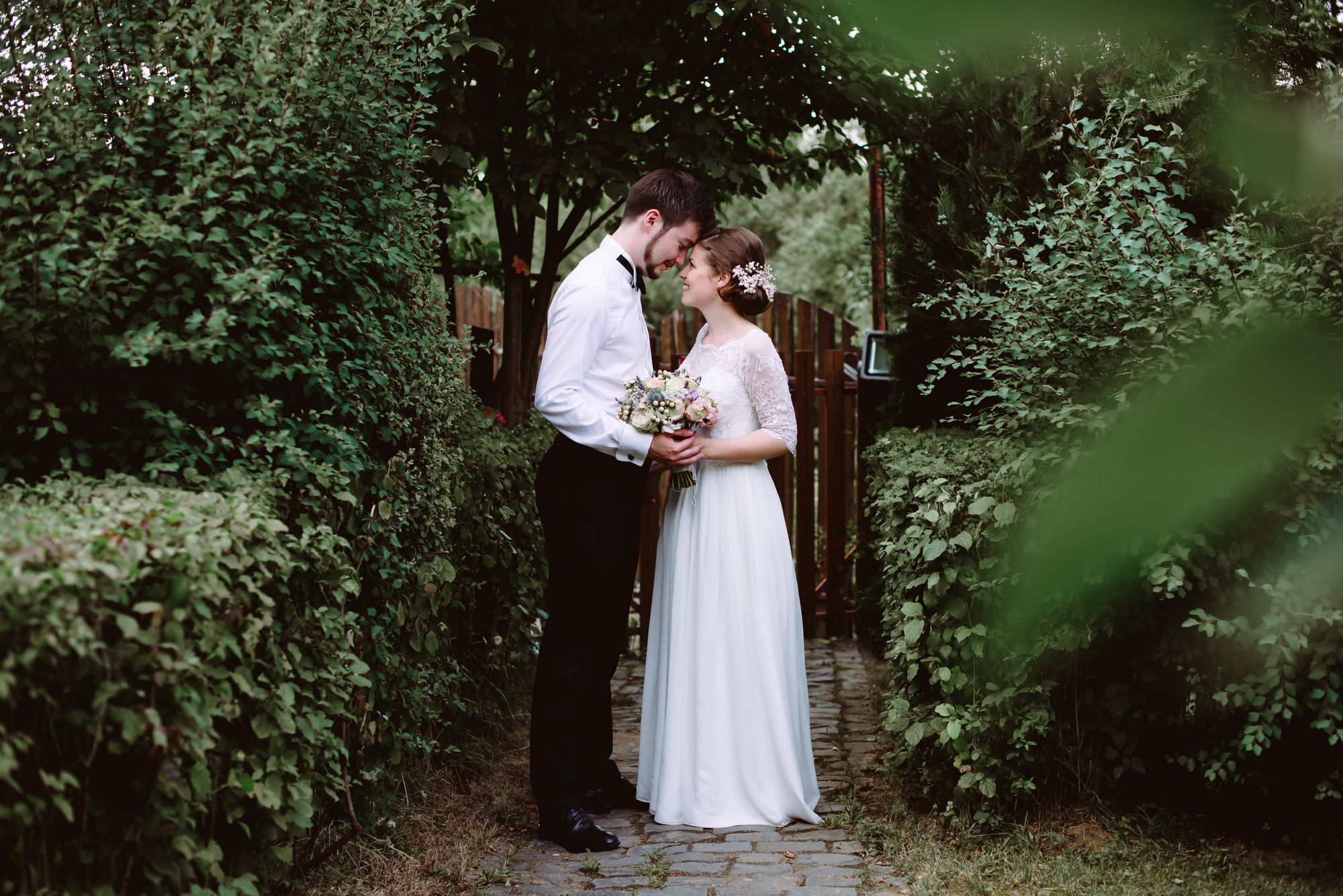 So you decided to get married. You need a wedding for that. It's a lot of work. Given that I just got married two weeks ago, I'll try to jot down some step-by-step in­struc­tions (with par­tic­u­lars about Romanian bu­reau­cra­cy).
Find a partner who is willing to say "Yes". Trivial exercise, left as homework for the reader.
Decide on the style of wedding. Do you want a fancy, shiny, super modern wedding in the middle of the city? Do you want something in nature, far from civ­i­liza­tion? Do you want a smaller, cozier wedding? Do you want to invite the all your extended family and all your friends? What are the budget con­straints? I recommend using a spread­sheet to track the todos, with links to other documents which contain details about choices and decisions. And you can color code that spread­sheet with due dates. Like a project manager :D
With those decisions in mind, start looking for a venue. Most often, that takes a long time, so you have to do this up to a year in advance. We managed to find a venue only 4 months ahead, because we went somewhere in the mountains.
Find a pho­tog­ra­ph­er. Start stalking pho­tog­ra­ph­ers' websites and Facebook pages to find out what their style is like. Narrow it down to a short list of 5, talk to them, find out their avail­abil­i­ties and price range and proceed. I recommend talking in person to the pho­tog­ra­ph­er, because you'll spend most of the time on your wedding day with them, so you better click and get along well.
Get catering. We had it from the venue where we had the wedding, so they organized everything. That is by far the easiest, because it's one less vendor to deal with. But sometimes you have to order it from a 3rd party.
(Optional) Get a music band. We didn't have one.
Start making guest lists. Depending on where you are from, you should give the invites in advance, or it might not matter, because you'll still have lots of people making last minute RSVP changes. I recommend using a spread­sheet for tracking this. You can mark there whether the invitation was given, whether an answer was received, how many adults and kids, keep counts to see how it's going, drill down based on various attributes and even make the seat planning.
Design invites, get them printed out and sent them to invitees. Warning, sometimes emails to vendors get lost and they don't answer for more than week. Maybe they are busy, maybe they are shoddy, maybe you should look for another one.
Bride: Get wedding dress. Bonus: make it a surprise for him.
Get wedding rings. Decisions, decisions, decisions. What metal? What style? With stones?
Order flowers. I know this happened, but I mostly stayed out of it. It also involved searching various vendors and looking at lots of stuff on Pinterest.
Groom: get a suit. It's your wedding, so do try to get a made-to-measure one. Just don't get a linen one. Your parents will complain that it's too wrinkly and make you get another one.
Make guest seating plan. Leave some slack in it for last minute changes, because in Romania, you will have people changing their mind on the last day! Or the last minute!
Register at the townhall for the civil ceremony. Warning: in Romania this has to be done at least 10 days before the wedding. And at most 14 days before the wedding, because you need to get a medical cer­tifi­cate that is valid for only 14 days. And you need a blood test for that medical cer­tifi­cate. So be prepared for several trips to do this.
Try your best not to be late for your own civil ceremony.
Say yes.
Party hard.
Smile so much for pictures your face muscles start to hurt.
Wait for all the guests to leave.
Go to the hotel you booked for the wedding night - and find out there is a night wedding going on at that venue. Enjoy the super loud music until 6 AM.
Con­grat­u­la­tions, you got married!
Subscribe to rolisz's blog