Man (and car) versus nature 2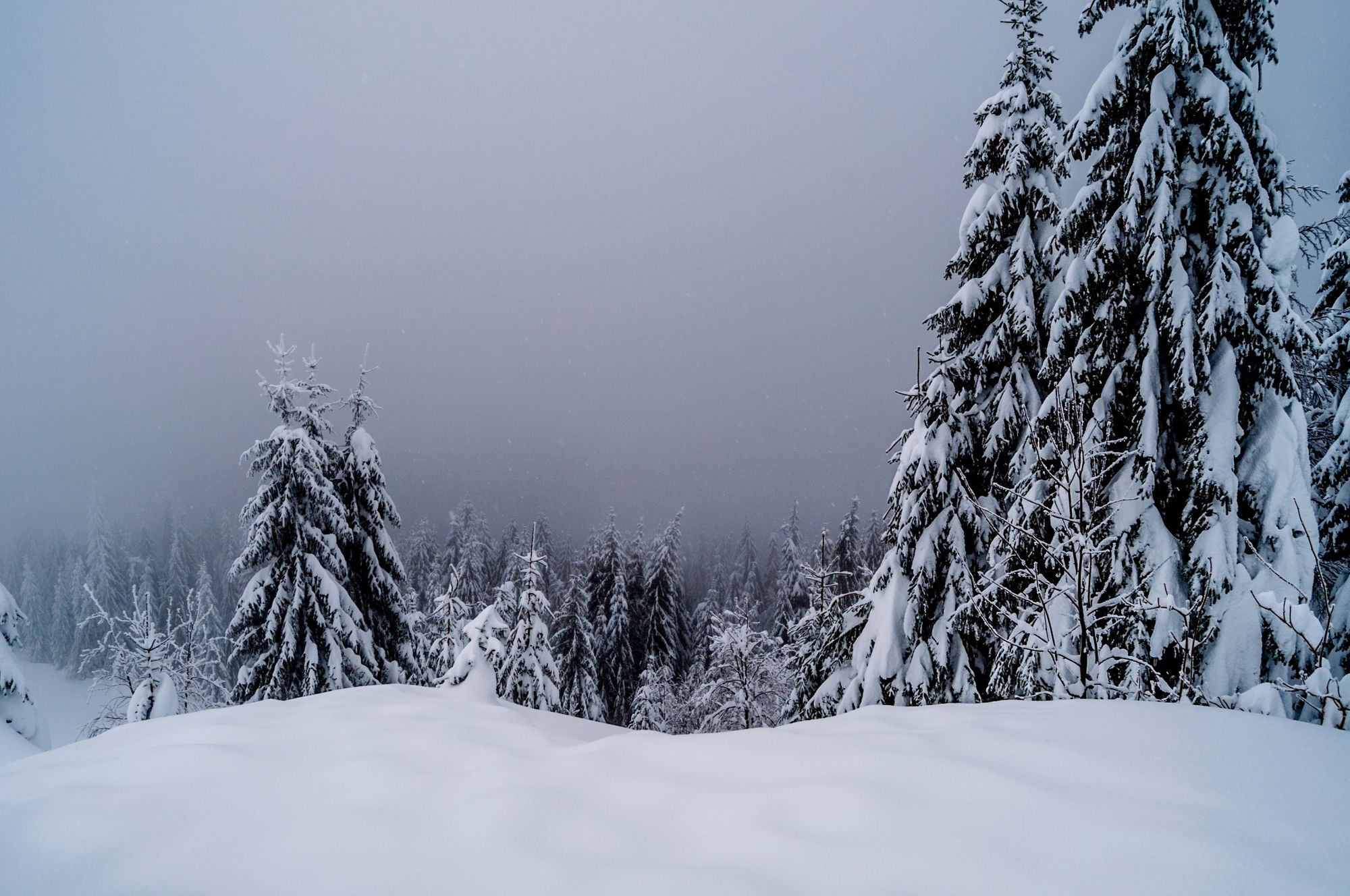 Almost a year later, I went again on a winter hike, with the same group of friends, to the "Biserica Moțului" Peak, close to Padiș. This time I was one of the drivers, so I went with our little Skoda, with 3 other guys.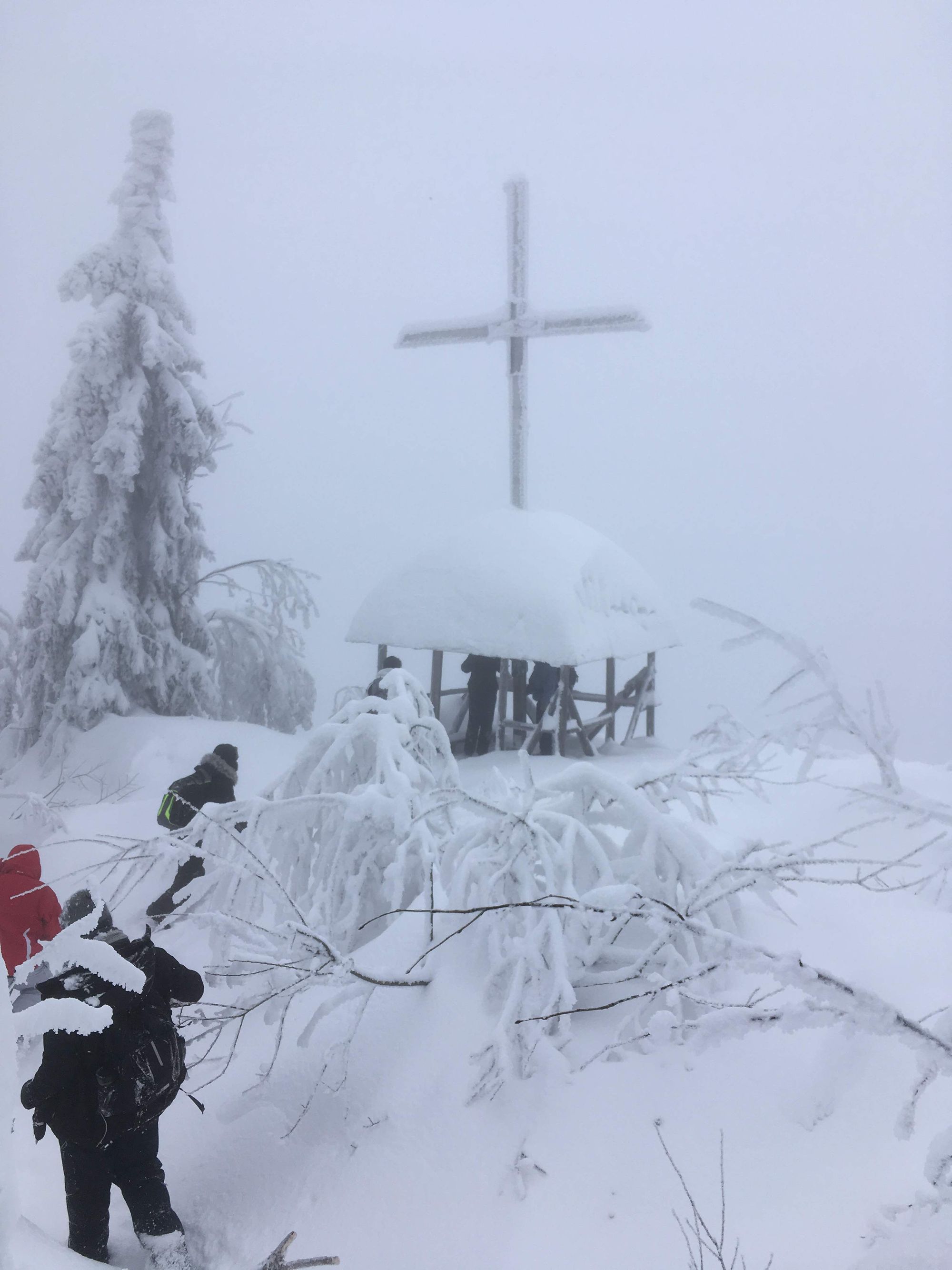 Because this hike was shorter, we decided it's enough if we leave one hour later than last time. It was a very good decision, which would have been better if we had left one more hour later.
The evening before we left, it started snowing. We decided that we will still go, no matter what. The road until Boga, 15 kilometers away from Padis, was ok. There we ran into the snow plower, which was going in front of us. At some point, it let us go ahead. The other car from our group was an all wheel drive Touareg, so they forged right ahead and I followed in their tracks.
But, the snow and the slope was too much for the little Skoda Fabia. After less than 500 meters, it just couldn't continue, so the guys pushed the car to the side and we waited for the snow plow. We finished the last 9.2 kilometers to Padis in one and a half hours. Behind us we would see other cars catching up to us and then turning back when they saw the glacial pace in which we were moving.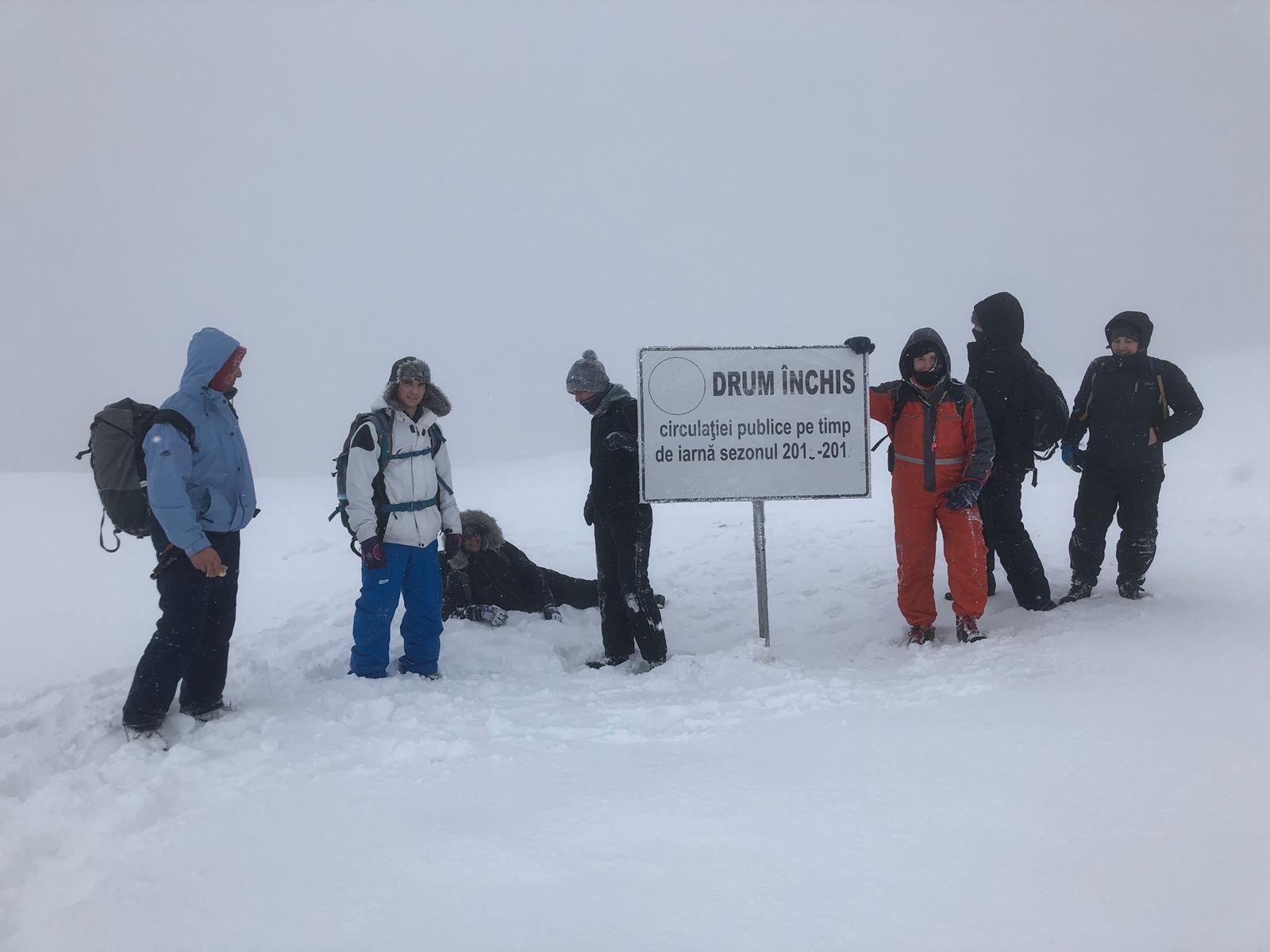 Once we got to Padis, we started the actual hike. The visibility was not too great, so in the first kilometer we did some zig zagging until we found the "path", which was under 1 meter of snow. Or so the GPS said.
The hike was easier and shorter than last years, but the end was much harder for me. While I complained last year that the snow kept breaking under us and we would fall in knee deep, this year was worse. I gained 4 extra kilos, so the snow would give in until I was waist deep. And it's much, much, much harder to climb out when you are so deep and the snow keeps collapsing with you. I made a third of the last 100 metres mostly crawling.
But I survived and the hike back was much easier, unlike last year! And I still want to repeat this!
Subscribe to rolisz's blog