New desk setup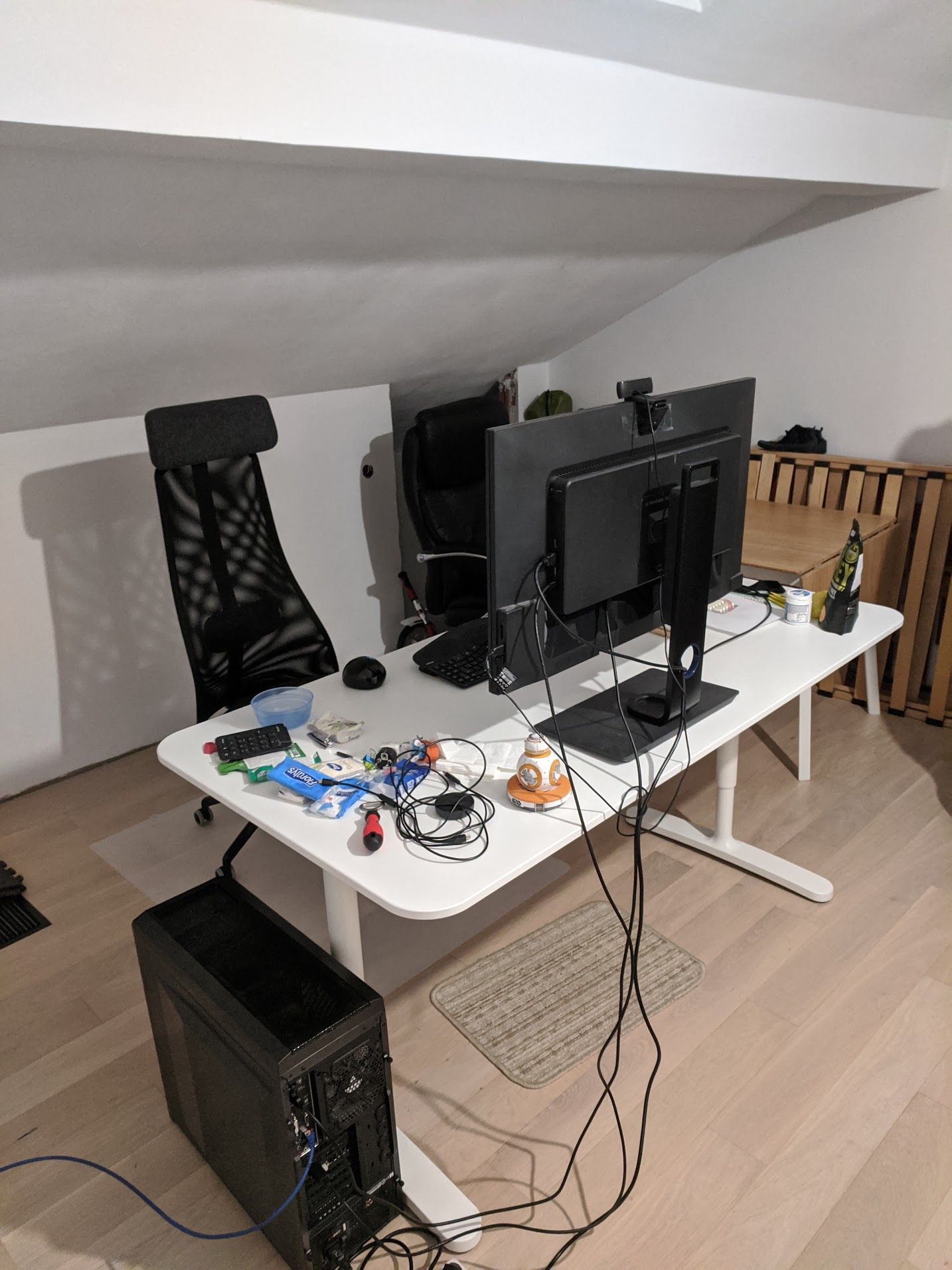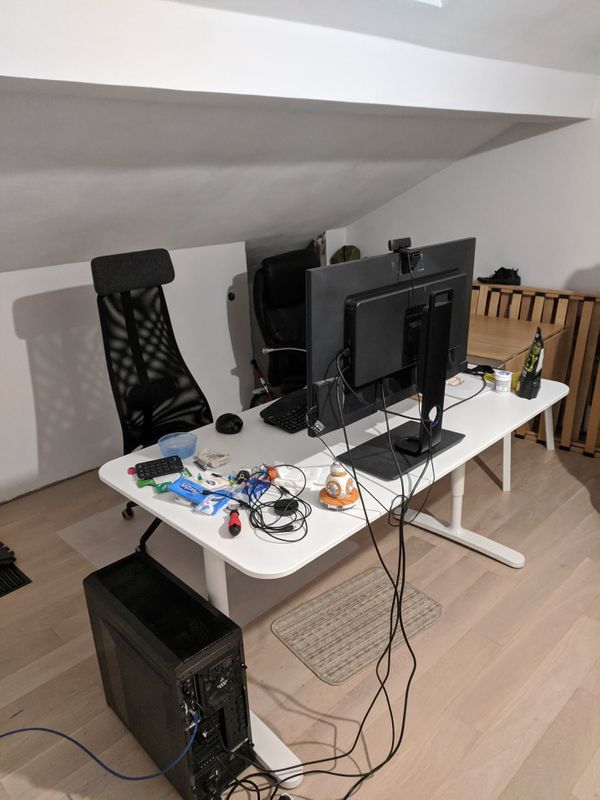 Last week we were at my in-laws for a couple of days. We got back home late on Thursday. As I went upstairs, I took my backpack containing my work laptop to drop it off in my home office. I didn't bother turning on the light in the office, because I wanted to only put down the backpack and then go to bed. I dropped it off and I wanted to leave the room when I stopped in my tracks. Something was off.
My desk had been a darker cream color, but now there was a white desk in its place. I pivot and take another look, while still in the dark. I turn around and look at my wife who was following close by: she's recording me and she starts laughing.
Turns out she and her family pulled off the best gift surprise for me ever. For legacy reasons (read: was too lazy/cheap), my old desk was actually an IKEA kitchen table, that I had brought back with me from Switzerland. I had bought a big office chair here in Romania, but I never liked it too much. Knowing this, my wife and my in-laws ordered me a new BEKANT desk and a JÄRVFJÄLLET chair from IKEA. They arrived while we were at my in-laws, so she asked a neighbor to pick them up and place them in our house. My brothers-in-law came over one evening and assembled them, taking care to preserve the mess that is on my desk and not cleaning it up. Well organized, my dear wife!
After 2 days of using, I can say I really like my new desk and chair :D It was about time I upgraded to a desk whose height I can adjust.
And I'll end by paraphrasing Homer Simpson: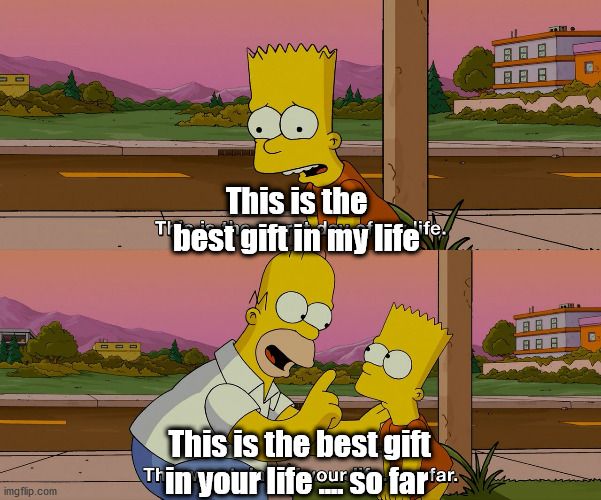 To many more gifts like these!
I'm publishing this as part of 100 Days To Offload - Day 19.
Subscribe to rolisz's blog